COOKOO watch allow connection to iOS devices via Bluetooth Smart technology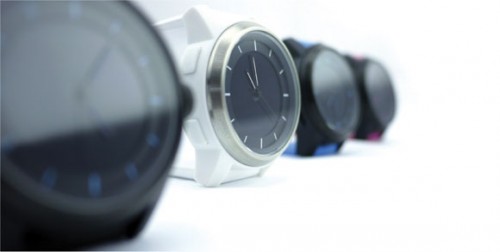 One technology that has become common in iOS accessories, currently known as Bluetooth Smart. Low-power devices technology lets pursue long-term link between iOS devices and accessories. E-paper Pebble watch, which developed with support from Kickstarter generated enormous interest. Sales revenue by arrangement amounted to more than 10 million dollars.

ConnecteDevice today announced the world launch of COOKOO watch.
The company presents the watch as a designer watch. They combine the analog dial with connected digital display. Using the available applications, users can select the notifications that appear on their watch.
"The watch can display notifications for:

Incoming Calls
Missed Calls
Facebook Messages and Posts
Calendar Reminders
When a Smart Device (iPhone, iPad, etc..) is out of range
When a Smart Device (iPhone, iPad, etc..) is low on Battery."
The watch also have customizable buttons that will find a phone, take a photo, login to Facebook or leave a location on a map.
The watch uses a standard battery with one year lifetime. Watches have resistance to damage and are waterproof. COOKOO supports iPhone, iPhone 5, iPad mini, third-and fourth-generation iPhone and iPod touch (2nd generation 5). Watches, worth $ 129, sold in five different colours.
You can find, view and book Serviced apartments in London at servicedapartmentslondon.org.

Leave a comment