Cydia errors - this is normal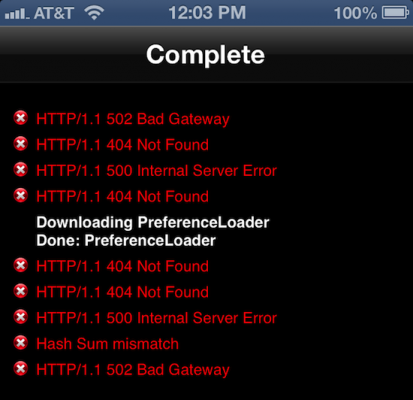 Many users experience problems with Cydia. This is normal. Due to the release of untethered jailbreak for iOS 6.1 hundreds thousands of users started to do jailbreak and use Cydia. Cydia servers are having hard time right now.
Here are some of the most common errors we're seeing:
HTTP/1.1 502 Bad Gateway
HTTP/1.1 404 Not Found
HTTP/1.1 500 Internal Server Error
Hash Sum mismatch
Our best advice? As pod2g says, your best bet is trying again a little bit later.
If you have problems with Cydia sources, it's ok, it's just that they are under heavy load at the moment. Try again later.


Leave a comment