Evad3rs Release Evasi0n 7.x Untether 0.2

Evad3rs have recently released an updated version of their untether in Cydia that contains a bunch of improvements. The most important is probably a tweak that saurik requires to fix the problem with MobileSubstrate and make it fully functional.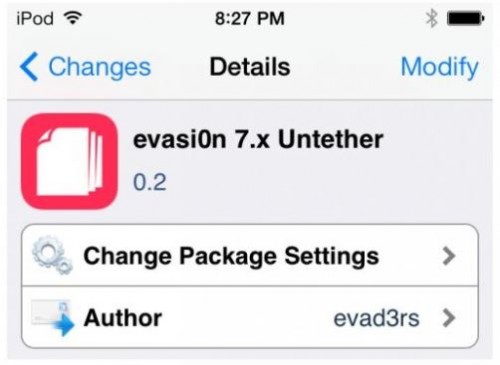 As noted by Evad3rs (via iClarified),
Version 0.2 of this package is what came with evasi0n7 1.0.1; it removes the TaiG splash screen and adds some features that saurik will be relying on in future updates to other packages. Users who jailbreak with evasi0n7 1.0.1 already have version 0.2 of this package installed.
One can install the new untether via the Changes tab in Cydia.

Leave a comment