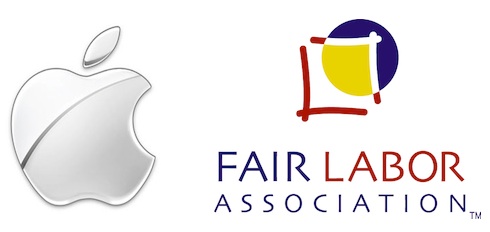 [1]
Last month it was reported that Apple and Fair Labor Association (FLA) reached an agreement that would see FLA inspecting working conditions in companies within Apple's supply chain and providing independent estimate to ensure compliance with standards set by the FLA and by Apple. Apple's decision to join the FLA and become the first technology company in that organization was driven by the increasing criticism of Foxconn's working conditions and treatment of its employees.
Today Apple published [2] a press release announcing that at Apple's request the FLA has begun examining Foxconn's facilities, supplementing Apple's own inspecting practices.
Apple's CES Tim Cook said:
"We believe that workers everywhere have the right to a safe and fair work environment, which is why we've asked the FLA to independently assess the performance of our largest suppliers".

"The inspections now underway are unprecedented in the electronics industry, both in scale and scope, and we appreciate the FLA agreeing to take the unusual step of identifying the factories in their reports."
The press release notes that the FLA will conduct thousands of interviews with Foxconn employees in order to assess their living and working conditions. The FLA will inspect Foxconn's manufacturing facilities as well as dormitories where employees are housed.
Early next month FLA will post the results of the Foxconn inspections on its web site and similar inspections at Apple's manufacturing partner Pegatron and Quant will follow this spring. 90 percent of all Apple's products are assembled on facilities of these three companies.