Foxconn Likely to Win Contract for Building Apple Television Set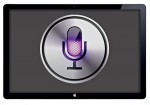 Digitimes now claims that it has obtained new portion of information on the rumored Apple's television. The main role in manufacturing and assembling of the new TVs is expected to be played by Foxconn, Apple's primary iOS device manufacturing partner.  The company is likely to win the contract for assembly of the television set products.
Following sources' claims that Samsung Electronics and Sharp will manufacture chips and displays, respectively, for the so-called Apple "iTV," others have suggested that Taiwan Semiconductor Manufacturing Company (TSMC), Advanced Semiconductor Engineering (ASE) and Siliconware Precision Industries (SPIL) have the potential to win orders for Apple's smart TV.

Foxconn Electronics (Hon Hai Precision Industry) likely will obtain assembly orders for the Apple smart TV, according to industry sources.
We have already reported that Apple is going to finalize Apple's TV design by the end of the second quarter and launch the television sets by the end of the year. Moreover, the analyst Shaw Wu at Sterne Agee has suggested that Apple may be interested in disrupting the television industry on the content side by launching its own television services which, obviously, will be connected with Siri.
"This is obviously much more complicated (than current offerings) from a licensing standpoint," Wu wrote in a note to investors on Wednesday. "And in our view, would change the game for television and give AAPL a big leg-up against the competition."

Hardware and technology are not the issues holding back Apple from releasing a television set, he said. Instead, Apple must negotiate unique content deals that will allow the company to differentiate its product from other televisions on the market.

Leave a comment