Genius For iPad Had Been Introduced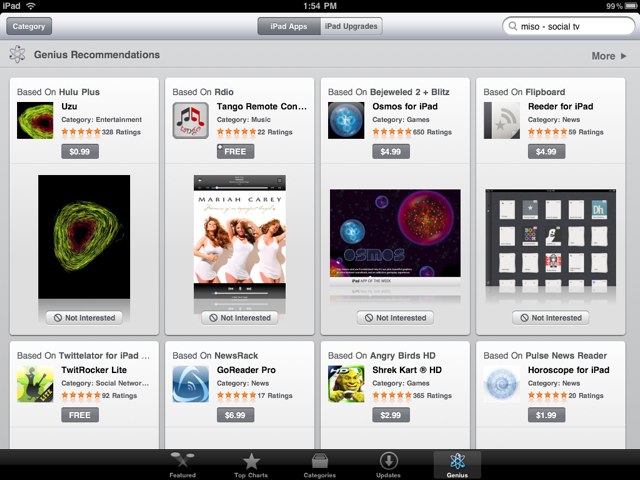 Along with "Try Before You Buy" Apple added Genius section to the iPad App Store. Though there was no official announcement, according to MacRumors the section appeared as far back as last night.
"Genius" option can be found next to "Updates" section at the bottom of the store. If you click on it for the first time you'll need to agree to the terms of service and activate the feature.
Genius is designed to create lists of recommended apps that based on users' previous purchases. That makes it easier for users to uncover, download and buy more relevant applications.
Genius page also includes "iPad Upgrades" section that has iPad versions of apps that have been earlier developed for iPhone.

Leave a comment