Google is launching Nexus 7

On July 24th Google is holding an event in San Francisco, where it is likely to show an upgraded NExus 7 tablet. It was rumored that the tablet will cost $229 for 16GB and $269 for 32GB. Retailers are about to get stock of the device on July 20th and they are offering sales on the current versions.
Thanks for 9to5Google, the photos of the next Nexus 7 tablet are revealed. It is claimed that the manufacturer of the device is ASUS and it comes in 16GB and 32GB models. The tablet has two cameras, a 1.2MP shooter on the front and a 5MP rear made by Chicony.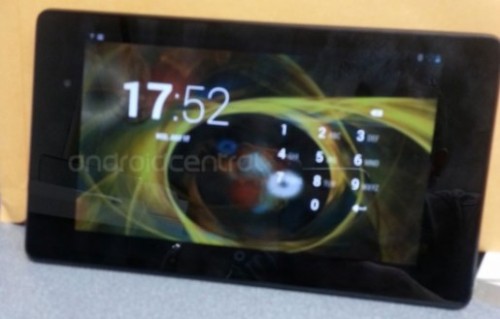 The Nexus 7 v2 is claimed to be featuring a Qualcomm APQ8064 motherboard with a Snapdragon S4 pro processor. The device is also said to have a whopping 4GB of DDR3L RAM, though that remains to be seen. The tablet will also boast stereo speakers. These features are exactly the same as those predicted by KGI analyst Mingchi Kuo in May.
The design of the newcomer is similar to the original model. The volume rocker and power button are on the left hand side, while the microUSB port is on the bottom. It is quite thick for a 7-inch tablet and the case material is rubber.
The Nexus 7 looks to become Apple's biggest competitor in the tablet area, especially against the iPad mini. Its pricing is much lower, so price-conscious customers will probably switch to ASUS-made Nexus 7. IDC reports that this device will help Android increase its share of  the tablet market.
Now have a look at the video of the coming tablet.


Leave a comment