Google Released First Update To Its Google Maps App For iOS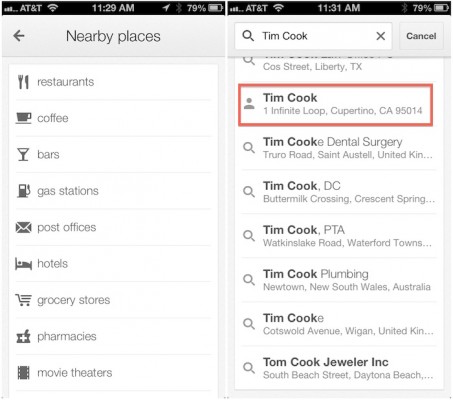 Today Google updated its Google Maps app for iOS with version 1.1. This is the first update since the company released its standalone app in December after Apple replaced Google's Maps app with its mapping solution in iOS 6.
The update brings several improvements to Google Maps, including easier searching for local places and integrations with Google Contacts.
- Search your Google Contacts; sign in to have your saved addresses show up when you search for friends and family by name.
- Quickly search for local places by selecting popular categories such as restaurants, bars, cafes, gas stations, etc.
- Choose between Kilometers or Miles for your preferred distance units.
- Note that some features may not be available in all countries.
You can download Google Maps for free from the App Store.

Leave a comment