gTar is an iPhone Powered Guitar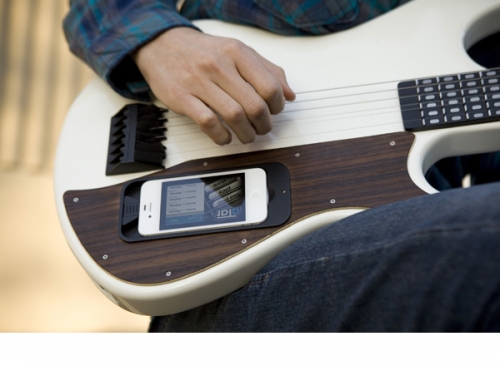 gTar is a new Kickstarter project for an iPhone powered guitar.
The gTar is a fully digital guitar that makes it easy for anybody to play music, regardless of experience. All you have to do is dock your iPhone in the body, load up the gTar app, and an array of interactive LEDs along the fretboard will show you how to play.

You may be asking yourself what it means for a guitar to be "digital." While most guitars have pickups to amplify the sound of vibrating strings, the gTar has none - instead, we've designed the gTar with sensors that detect exactly what you're playing in real-time and relay each note to your iPhone, which then produces the actual sound.
You can buy gTar from $350 here.
To see gTar in action, take a look at the video below:

Leave a comment