Here's How A10 Processor Looks Like [Image]

A new image showing what appears to be the A10 processor manufactured for the iPhone 7 has recently appeared on the Internet. The image has been shared by GeekBar, a source that leaked several other iPhone components. It is currently unknown whether the photo is legitimate, so I suggest that you should take it with a few pinches of salt.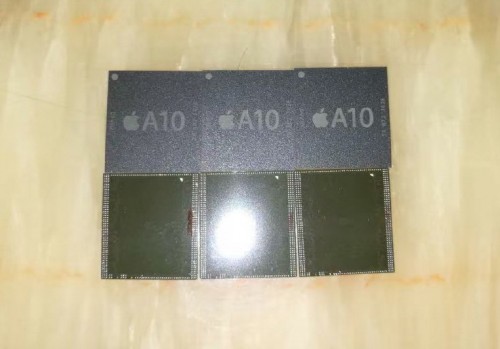 Photos of an alleged A10 processor for the upcoming iPhone 7 have been leaked by GeekBar. This is the same source that recently leaked the iPhone 7 PCB.
The chip shown above has been manufactured by TSMC. This firm is currently a sole supplier of the A10 and A11 chips.
Apple will unveil the next-generation iPhone at a media event on September 7th.
[via iClarified]

Leave a comment