Intel Chip Delays Suggest No New Mac Pro Until at Least Early 2012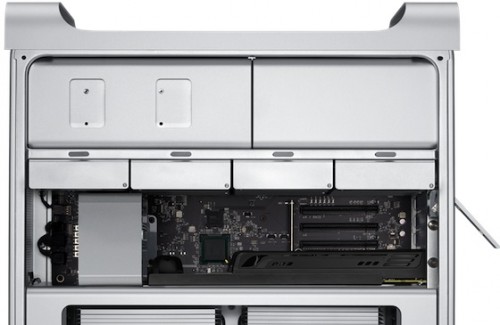 Mac Pro users have been long awaiting updated models from Apple, but their hopes seem not to come true this year. In early September Intel reported that it was planning to launch new Sandy Bridge E processors and their Xeon E5 equivalents suitable for the Mac Pro on November 15th. But now the company has postponed release of its chips to early 2012, having dashed hopes for an updated Mac Pro.
In September, during Intel Developer Forum event in San Francisco, new information came to light implying that Xeon E5 launch is postponed until the first quarter 2012. Indeed, according to the latest Intel roadmaps, all Xeon E5 processors are going to be delayed by one quarter.
Apple will likely to adapt the Xeon E5-2600 series processors (likely, the E5-2620, E5-2650 and E5-2670) in the next Mac Pros, offering options of 12 or 16 cores.

Leave a comment