Leaked iOS 7 Photo

UPDATE: official iOS 7 photos are available here.
A photo leaked online today allegedly giving us the first look at an early build of iOS 7.
In the blurry image below you can see that some of the icons have been updated with a flat design. Several icons including Game Center, Camera, Settings, and Music all have noticeable design changes.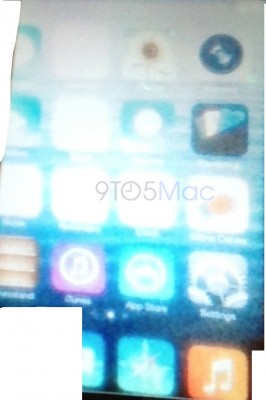 Leave a comment