Apple iPad edition with 3G uses Micro-SIM standart. Steve Jobs never said a word about this feature on iPad presentation, which seems pretty strange. Micro-SIM, also known as 3FF or 3rd generation SIM card, isn't supported yet by any iPhone or other popular devices.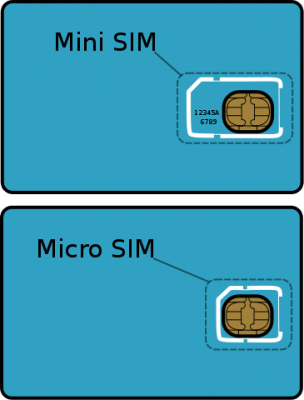 3FF SIMs were developed to fit into devices that are too small for a regular SIM. Regular SIM-card has a 15 mm x 25 mm size, while Micro-SIM measures 12 mm x 15 mm. It is still not presented in North America, but T-Mobile and AT&T inform that negotiations to get them are on their way since these companies support the iPad with different data plans.
But what is the reason of making Micro-SIM support in iPad? Maybe it is necessitated because of a lack of space in the device that already has a double size of an iPhone? Also it is very likely that Micro-SIM will be integrated into the 4th generation iPhone, and then what would Apple do with all that extra space?