The iPad 3G version wasn't pictured at the presentation of the device, but it is present in Apple's gallery [1].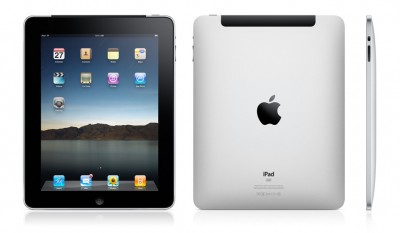 [2]
The only one obvious difference with WiFi edition is a black strip of plastic on the back of the device. It extends to the top and is also visible from the front of the iPad. This patch is necessary for 3G signals to reach the internal antennas.
Such detail leads us to a question - is it possible, that iPad 3G will have better WiFi access parameters than the regular iPad? As it is known that iPod Touch also has a plastic patch that helps WiFi signal to reach the internal antenna.