iPhone 5 pre-orders sold out in 1 hour

The first batch of iPhone 5 devices were sold out in just 1 hour after they went on sale at midnight last night. The ship dates for iPhone 5 pre-orders slipped to two weeks away.
Last year, the first batch of iPhone 4S devices sold out after about a day of pre-orders. Either supplies of the iPhone 5 are less or its selling incredibly well.
UPDATE: Now it is 2-3 weeks.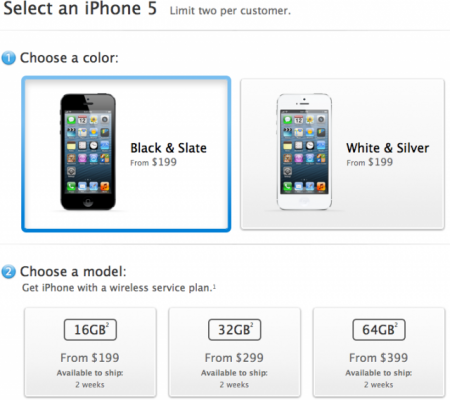 Leave a comment