iPhone Stores Your Location Even If You Disabled It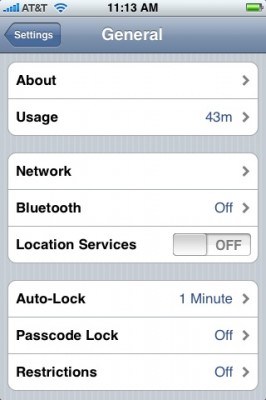 A test conducted by The Wall Street Journal reveals that Apple's iPhone collects and stores location information even if its location services are turned off.
It was also found that the device collects location data using Wi-Fi access points and cellphone towers (triangulation method). However, this information is not being transmitted to Apple.

To conduct this test WSJ used the iPhone 4 with the latest version of iOS 4. The phone was continually collecting location data while being carried to a new place. That data includes time stamps and also coordinates, which sometimes were not very exact. It was noticed that other observers have recorded similar findings.
The publication requested Apple to comment the situation.
Last Saturday Rep. Edward Markey said that unprotected information on user's location on the phone may put children at risk from predators that hack their phones, so he called for a congressional investigation.
Previously it was revealed that Apple's iOS 4 logs users' coordinates and time of the visit without their permission.

Leave a comment