iTunes updated to version 8.2.1 - Palm Pre sync disabled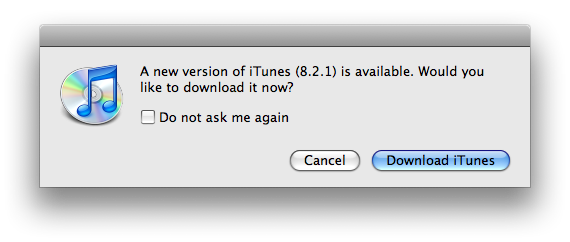 Apple has released a minor update to iTunes, version 8.2.1 available via pop up when you open iTunes, or when you launch Apple Software Update:
iTunes 8.2.1 provides a number of important bug fixes and addresses an issue with verification of Apple devices.
What it does, is it breaks Palm Pre sync. Maybe there are some other fixes. If you use jailbreak, we do NOT recommend you this upgrade. Other users can download it here.

Leave a comment