iTunes Preview accidentally shows already approved iPad apps

PadGadget did some research of the the iTunes database last night and found that Apple has already approved and listed several iPad apps in the AppStore. The names use HD (High Definition) in the title to signify the bigger 9.7 inch, 1024×768 pixel iPad display. Here is a quick list of what was found:
Ammoin HD
Azkend HD
Flight Control HD
Grind HD
HD Recovery
Labyrinth 2 HD
NBA Hotshot HD
Numba HD
Plants vs. Zombie HD
Sparkle HD
Worms HD
You won't find any of these iPad titles using your standard iTunes browser, you need to use Apple's more recent web interface to find the new titles mixed in with the thousands of regular iPhone and Touch titles.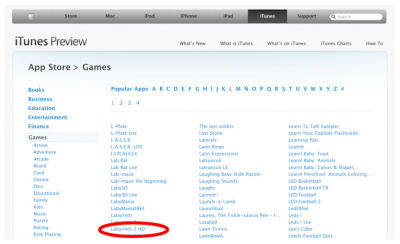 UPDATE: Apple has corrected the iTunes Preview site and HD iPad titles are no longer listed.

Leave a comment