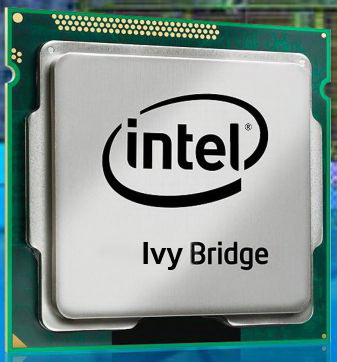 [1]
Early this month the rumors suggested that Intel's next-generation Ivy Bridge processors would launch in May. Theses mobile processors are expected to be used in Mac mini, MacBook Pro and MacBook Air lines.
Now DigiTimes reports [2] that new Ivy Bridge processors may debut in early April, with both desktop and mobile processors launching around the same time.
"Desktop CPUs to be unveiled include quad-core Core i7-3770K, 3770, 3770S, 3770T, and Core i5-3570, 3550 and 3450, with prices ranging from US$184-332. Additionally, the Core i5-3470T will be available in May priced at US$184".

"Notebook CPUs Core i7-3920Qm, 3820QM and 3720QM will be released in April priced at US$1,096, US$568 and US$378, respectively. Other models including Core i5-3520M, 3360M, 3320M and ultrabook CPUs Core i7-3667U and Core i5-3427U will be unveiled later".
Information on processor models in this report can give some idea of what Apple might be able to offer in its future updates.The 3720QM and 3820QM processors appear to be the successors to current processors in the 17" and 15" MacBook Pro models.
In many other cases it is less clear what update route Apple will choose given the company's tendency to use custom-produced processors and a limited range of new Ivy Bridge processors. The Core i5-3427U and Core i7-3667U seems to be the only processors in the first wave Ivy Bridge chips which comply with thermal requirements for Apple's MacBook Air.
Apple has been rumored to release a new 15-inch MacBook Pro featuring "Retina" display in the second quarter of the next year, matching the Ivy Brige processors launch timeframe. Also rumors indicated [3] that Apple will launch [4] new MacBook Air model with 15-inch display as well as refreshed 11.6-inch, 13.3-inch models.But as the appropriate Ivy Bridge chips will not debut until May it remains unclear how Apple would match this timeline.