Jailbreak and firmware stats from PinchMedia

We just posted statistics from AdMob about firmwares on iPhones and iPods. Here are the numbers from another company - PinchMedia. This company deals with monitoring the use of applications.
The results below show that:
most users (66%) use firmware 2.2.1,
only 1 of 4 users installed the new 3.0 firmware,
7.3% of iPhone and iPod Touch owners performed jailbreak.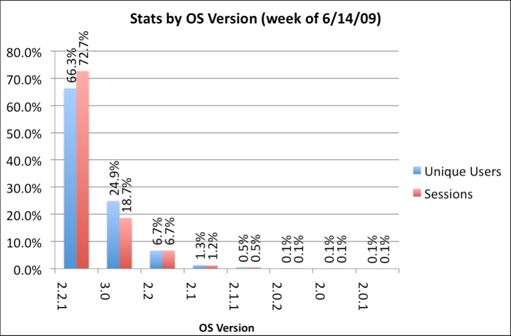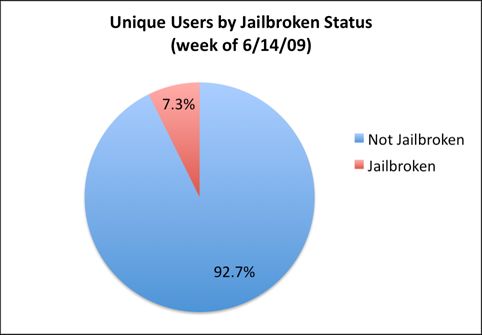 Leave a comment