Japan Display to Produce 5.5-Inch Display for iPhone 6?

A company called Japan Display has recently announced the development of a 5.5-inch Quad HD (WQHD) display with a resolution of 1440x2560. As we already know, the displays for Apple's iPhone 6 will be manufactured at Sharp's, Japan Display's and LG Electronics' manufacturing facilities. This means that the next-gen iPhone may be equipped with a brand new display I mentioned above.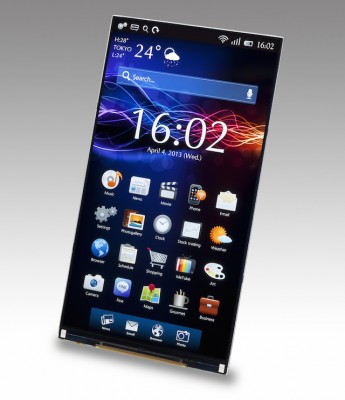 Here's what Senior Vice President of NPD DisplaySearch Paul Semenza writes (via iClarified):
"Typically, Apple wants 'first dibs' on the new part, so it's a little surprising that JDI (Japan Display, Inc.) is announcing this now...We don't expect to see the iPhone 6 until 2H 14," he said in response to an email query. There is also a possibility of another spec -- a 4.7" 1,600x900 [display]. As always, Apple runs parallel development programs, to test out which is the best approach or just to try to confuse the rest of the world."
There're so many sources on the Internet that offer details on Apple's next-gen Phone that I seriously don't know, who's right and who's not. And what do you think?

Leave a comment