Late 2013 Mac Pro Equipped with Removable CPU

Other World Computing has performed a teardown of the late 2013 Mac Pro and confirmed that the desktop is equipped with a removable CPU. This means users can purchase a cheaper Mac Pro, use it for a while and upgrade to a faster processor when the prices drop.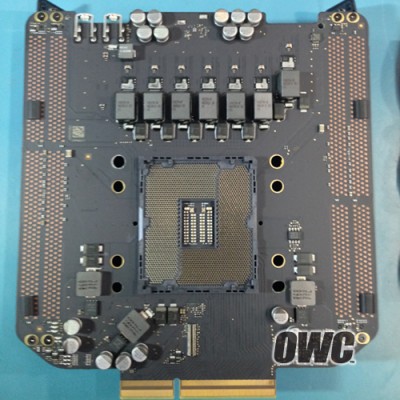 According to iClarified,
The company has confirmed that the Intel Xeon E5 processor found in the Mac Pro is indeed removable, allowing for future upgrades. All four available CPUs for the new Mac Pro use the same LGA 2011 socket standardized on the Mac Pro's motherboard.
Other World Computing has provided us only with photos, without any additional information about the desktop specs. So all we can do now is look at the photo of the disassembled Mac Pro below. Enjoy!

Leave a comment