Lawsuit Regarding Location Data Collection Filed Against Apple in South Korea
Posted By maxim On August 17, 2011 @ 10:42 pm In All,Financial | No Comments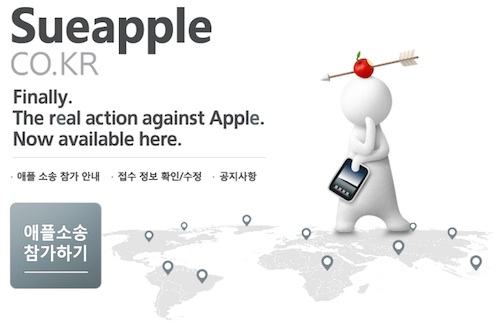 [1]
Last month it was reported that a South Korean court ordered Apple [2] to pay out compensation of one million won (about $946 at that time [3]) to an iPhone [4] user in a legal argument regarding collection of location data. Then it became known that the plaintiff's lawyers were preparing to file a class-action lawsuit to obtain compensations for other [5] user who claimed to have been harmed by the Apple's collection.
According to Bloomberg's report [6], that lawsuit has already been filed with some 27.000 persons signed on to the lawsuit and each wants to get one million won ($930) in compensation. The group of users sued the company in a court of Changwon where the law firm is situated and charged Apple with violating their privacy by allowing the device to collect location data.
Also the report [7] wrote that besides earlier court decision against Apple, earlier this month the company was also judged to pay out 3 million won to the Korea Communications Commission over the same violation. The court also ordered Apple to encrypt any location data collected.
---
Article printed from iPhoneRoot.com: http://iphoneroot.com
URL to article: http://iphoneroot.com/lawsuit-regarding-location-data-collection-filed-against-apple-in-south-korea/
URLs in this post:
[1] Image: http://iphoneroot.com/wp-content/uploads/2011/08/sueapple-.jpg
[2] Apple: http://iphoneroot.com/tag/apple/
[3] time: http://iphoneroot.com/tag/time/
[4] iPhone: http://iphoneroot.com/tag/iphone/
[5] other: http://iphoneroot.com/category/other/
[6] report: http://www.bloomberg.com/news/2011-08-17/apple-s-iphone-users-in-south-korea-claim-data-collection-breached-privacy.html
[7] report: http://iphoneroot.com/tag/report/
Click here to print.