Logic Boards for 4.7-inch and 5.5-inch iPhone 6 Shown Side by Side

Several new images appeared online that show two bare logic boards for Apple's 4.7-inch and 5.5-inch iPhone 6 models. Last week a photo surfaced on the Internet, which showed an identical detail for only a 4.7-inch model.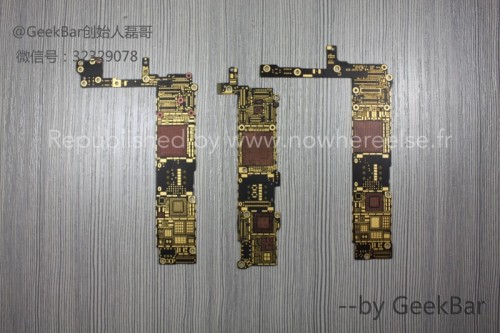 Today we have an opportunity to take a look at the logic boards for both 4.7-inch and 5.5-inch iPhones side by side. Naturally, the parts look similar, however, there are some noticeable differences connected with the overall design and the screw holes layout.
Following the publication of several photos over the weekend showing what was claimed to be the bare logic board for the upcoming 4.7-inch iPhone 6, Nowherelse.fr now shares [Google Translate] a new set of photos showing the same part reportedly from the even larger 5.5-inch iPhone 6 model.
The legitimacy of the images is still under the question. Nevertheless, the parts shown on them resemble those of the iPhone 5s and earlier models, so I guess that the logic boards are original.
Apple will release its next-gen iPhone later this year. The 4.7-inch model will come in September and the 5.5-inch model will hit the store shelves at the end of 2014.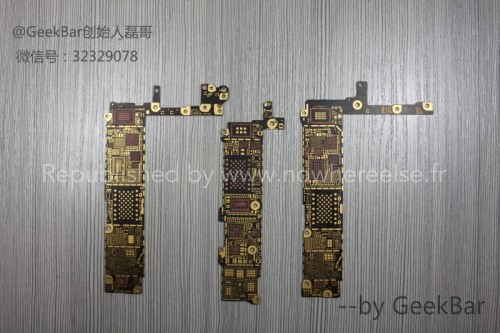 [via MacRumors]

Leave a comment