Materials cost for sixth-gen iPod nano estimated at $43


iSuppli's teardown analysis claims that the parts in the 8 GB version of the sixth generation nano cost $43.73. Manufacturing costs are estimated at $1.37. Based on iSuppli's breakdowns of all six generations of the iPod nano, the current generation ranks as second least expensive.
The touch-screen and memory comprise more than half of the materials cost, according to the report. Toshiba provides the Flash memory, while Samsung provides the RAM and the application processor.
If iSuppli's estimates are to be believed, the lower cost of materials and manufacturing leaves wider profit margins for Apple. The sixth generation iPod nano's material and manufacturing costs make up 30 percent of the device's retail price, compared to 33 percent in previous years. The 8 GB model retails for $149.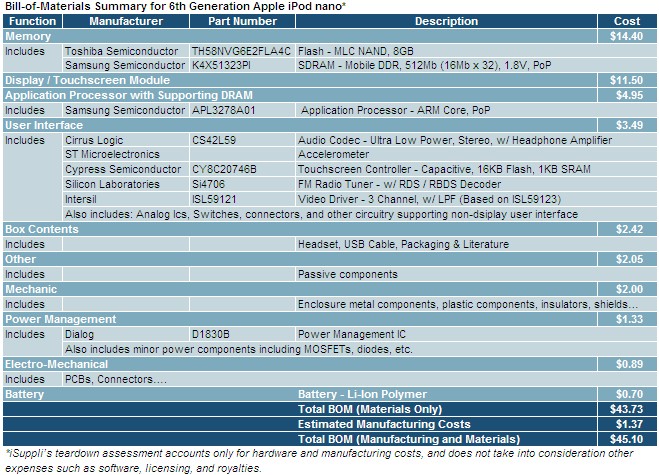 Leave a comment