More Details About 'Apple Pay' Mobile Payments System

Alongside the long-anticipated 4.7-inch iPhone 6, the 5.5-inch iPhone 6 Plus and the Apple Watch, the guys from Cupertino officially unveiled the new mobile payments service based on Touch ID and Near Field Communication technology. The new system allows iPhone 6 users to make easy, quick and, what is important, protected payments on the go. It is called Apple Pay. Let's find out how it works.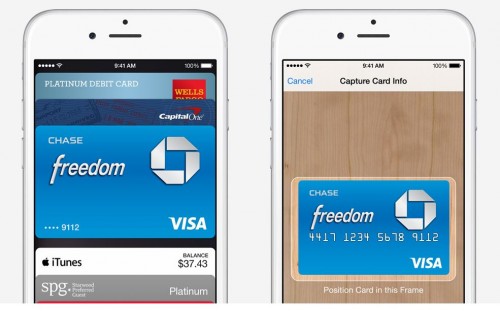 As it was mentioned at the media event no so long ago, there are three main components that make Apple Pay work. These components are: the NFC antenna found in the iPhone 6 and iPhone 6 Plus, special chip called Secure Element and Touch ID. Using these elements, it is very easy to set up the payments service and to add a credit or debit card from the iTunes Store account. Moreover, those who purchase Apple Watch will get the opportunity to use Apple Pay on the iPhone 5, iPhone 5c and iPhone 5s.
As it was reported earlier, Apple Pay supports major U.S payment systems, namely, American Express, MasterCard and Visa. Apart from that, it will be possible to use the new service in a wide number of American stores e.g. McDonald's, Disney Store, Staples etc.
Currently, Apple Pay is available only in the USA, but with time the new service will be expanded to other countries.

Leave a comment