More MacBook Air rumors, fast boot, lower prices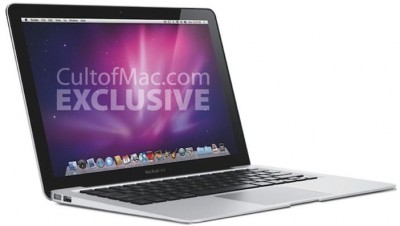 Cult of Mac's sources in Apple provide a new portion of information about a next-gen MacBook Air, which is expected to be released during the Apple's media event on Wednesday. Here is a short summary:
Both 13-inch and 11-inch MacBook Air will be released: target audience for more expensive 13-inch model is pro users, and for cheaper 11-inch MacBook Air - students and casual users;
Battery life is rumored to be extended on 50 percent and will provide 8-10 hours of work. The current MacBook Air has a 5-hour battery;
The new machine is thinner and lighter with fewer curves;
Two USB ports, SD card slot, "L" style MagSafe, Mini DisplayPort;
Upgradable base 2Gb RAM and SSD;
NVIDIA GeForce 320M graphics;
Two CPU options: 2.1Ghz (with 2GB of RAM) and 2.4 GHz (with 4GB of RAM);
Price of the 11.6-inch model is suggested to be $999 and the 13.3-inch model - $1100.

Leave a comment