MWSF 2010: Algoriddin's djay 3, Frog Design apps, 4iThumbs, WebIS Informant
Posted By SimplyMax On February 19, 2010 @ 4:05 am In All,Hardware,Other,Software | No Comments
This time we talk about Algoriddin's djay 3, new apps from Frog Design, 4iThumbs product and WebIS Pocket Informant organizer.
Algoriddin's djay 3 is an excellent app with easy-to-use interface designed to allow you to mix and play music. The price is US 50$ in stores and on the website.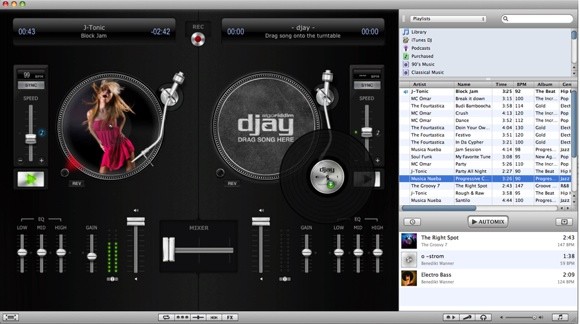 Frog Design showed us two new interesting apps. The first is tvChatter [1], some kind of twist on Twitter apps that is centered on television-related tweets. Oh and it is absolutely free [2] to use. Temptd is a second app. It is a health-based social networking application [3] – when you're tempting to something, you make a message via this app and it starts a timer. If you made it through that time without being succumbed to temptation, you get a certain amount of points.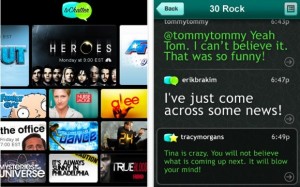 [4]
4iThumbs is a product that consists of a plastic overlay that puts small ridges between the letters of the standard iPhone keyboard [5]. It comes with tabs to affix to the bottom and the top of the device. The product is really convenient and increases the typing speed pretty much. It is available for US 19.95$.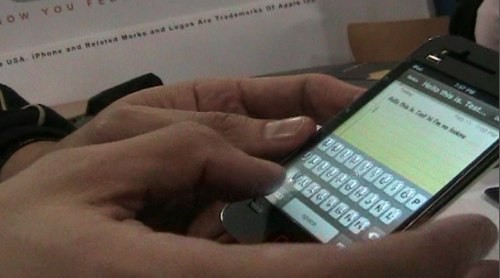 WebIS Pocket Informant is a powerful Personal Information Manager. Now it has the ability to group information by project and context, Outlook synchronization, over-the-air sync with Google Calendar [6] and ToodleDO and also French and German localizations. It was available for US 7.99$ on the MWSF.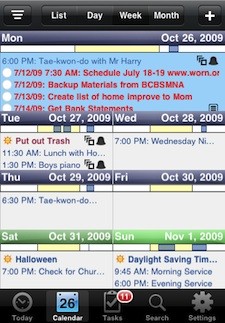 ---
Article printed from iPhoneRoot.com: http://iphoneroot.com
URL to article: http://iphoneroot.com/mwsf-algoriddin%e2%80%99s-djay-frog-design-4ithumbs-webis-informant/
URLs in this post:
[1] tvChatter: http://iphoneroot.com/tag/tvchatter/
[2] free: http://iphoneroot.com/category/free/
[3] application: http://iphoneroot.com/tag/application/
[4] Image: http://iphoneroot.com/wp-content/uploads/2010/02/frogdesigntvchatter.jpg
[5] keyboard: http://iphoneroot.com/tag/keyboard/
[6] Calendar: http://iphoneroot.com/tag/calendar/
Click here to print.