New 4.7-inch iPhone 6 Front Panel and Display Assembly Images from Feld & Volk

To be honest, I have already got tired of writing about the leaked parts for the next-generation iPhone. Nevertheless, I have to tell you that today several new images appeared online that show us the front panel and a display assembly for the 4.7-inch handset. We can also take a look at new Power and Mute buttons. The photos were shared by a firm called Feld & Volk and I must admit that they look legitimate.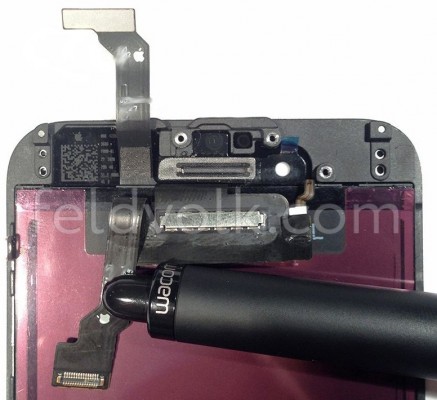 This latest batch gives us a close-up look at what is said to be the front panel and display assembly for the 4.7-inch model of the iPhone 6, with its very clearly tapered edges. The photos also show the new Power button, which is expected to be relocated, and its Mute Switch.
Feld & Volk representatives claim they have reliable insiders among Apple suppliers, so I guess we can believe the images they share. If to speak about all the previous photos showing leaked 4.7-inch iPhone 6 parts, they look genuine. Anyway, it is up to you to decide whether to trust this firm or not.
[via iDownloadBlog]

Leave a comment