New Apple TV Will Go On Sale Next Week - Tim Cook

According to what Apple CEO Tim Cook has revealed during the recent WSJDLive conference, the long-awaited fourth-generation Apple TV will start shipping as soon as next week. The company will start taking the pre-orders for the new set-top box next Monday, October 26th. First devices are expected to be shipped to customers in the countries of initial launch by the end of the next week.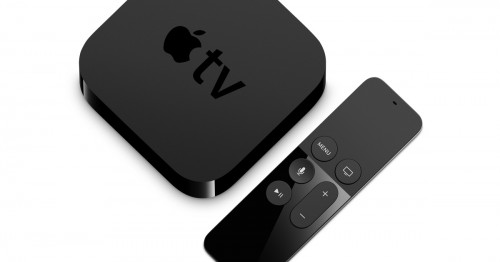 The MacRumors reporters have just confirmed the aforementioned piece of news.
While speaking at tonight's WSJDLive conference, Apple CEO Tim Cook revealed that the new Apple TV will begin shipping next week. Apple will begin taking orders for the new set-top box on Monday, October 26 with shipments beginning at the end of the week.
The fourth-generation Apple TV is equipped with a powerful A8 processor and comes with 32GB or 64GB of internal storage. The set-top box works with a new Siri Remote and supports a full version of the App Store.
As to the prices, they differ depending on the amount of storage. The 32GB version will cost $149 and the 64GB model will get a price tag of $199. The set-top box is also expected to be sold by authorised resellers, however, their prices may be a bit different depending on the country and some other factors.

Leave a comment