New Cydia v1.0.3366-1 is added to iPhoneRoot repo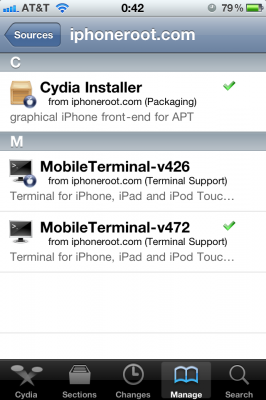 We have already written about new Cydia version 1.0.3366-1 that was released recently. It is much faster and has many new other improvements.
The problem was that to install it users had to download deb package, install it manually in terminal, etc. It was hard. We have decided to make Cydia update easy, so we have added Cydia v1.0.3366-1 to our repository. To update Cydia just add our repository in Cydia: http://iphoneroot.com/repo/ and update.
To add repository run Cydia. Go to Manage -> Sources. Click Edit (top right corner), after that click Add (top left corner), type http://iphoneroot.com/repo/ and click Add Source button. Then click Return to Cydia and Done button. After that you can either click on iphoneroot.com select Cydia and install it or go to Changes and update it there.
Tutorial how to add iphoneroot repo with screenshots is available here.

Leave a comment, read comments [1]