New Google Docs Viewer for iPhone and iPad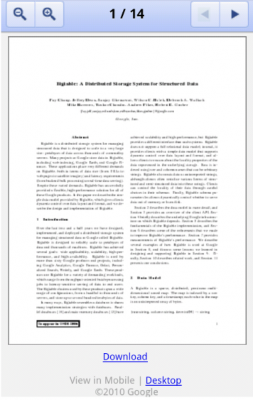 A new version of the Google Docs Viewer has been launched by the company for the iPad, Android and iPhone to let you view PDF, doc, docx and ppt file uploaded to your documents list without needing to download the file itself.
With our mobile viewer you can switch quickly between pages and pan/zoom within a page. On your iPhone and iPad, you can pinch to zoom in or out. You can try it out by going to docs.google.com on your Android-powered device, iPad or iPhone and select any document in these formats that you've previously uploaded.

Leave a comment