New MacBook Pros - First Look

Apple has officially released new 13-inch and 15-inch MacBook Pros.
Let's take a look at the new laptops' specs. Both MacBooks got the 4th-generation Haswell processors with Iris integrated graphics. It may sound incredible, but Apple claims that new devices have become 90% faster in comparison with the previous generations of MacBook Pros.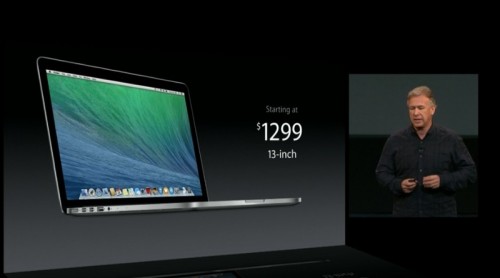 The 13-inch model can boast off a 2.4GHz dual-core i5 CPU, 4GB DRAM, Iris graphics and 128GB SSD. Apart from that, the new device has a battery life of 9 hours.
As to the 15-inch MacBook Pro, this laptop is equipped with 2.0GHz quad-core i7 processor, 8GB of memory, Iris Pro graphics and 256GB of flash storage on top of that. The laptop will work for 8 hours on a single charge.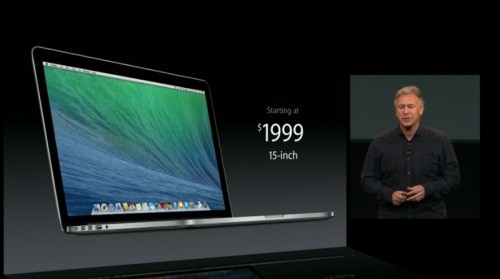 The prices for the 13-inch model start at $1299 and for the 15-inch model - at $1999. Apple says that both laptops are now available for purchasing.

Leave a comment