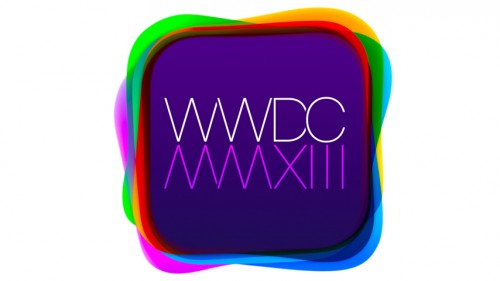 Apple fans around the world will be able to watch live video from WWDC 2013.
Apple pushed out a WWDC app for Apple TVs in order to view the stream for the keynote! Apple has also announced it will stream the keynote on its website for desktops and iOS devices here.
Live Streaming video requires Safari 4 or later on Mac OS X v10.6 or later; Safari on iOS 4.2 or later. Streaming via Apple TV requires second- or third-generation Apple TV with software 5.0.2 or later.
The HD stream will kick off today at 10AM Pacific time.

Leave a comment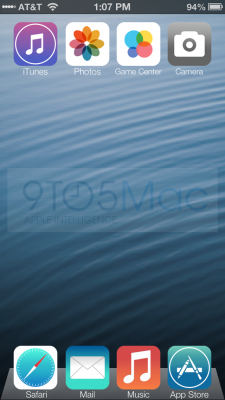 Newly leaked information about iOS 7 reveals that in addition to a flat design, Apple is also going to be updating the text and graphics in the operating system with a 'skinny' look.
9to5Mac's Seth Weintraub says he's seen an early beta of the operating system but can't post the images because they're watermarked.
Highlights:
● iTunes is Purple-ish with white (iSync-like arrows instead of a music note).
● Camera is Gray gradient and icon is same shape as you see on the lock screen.
● Facetime is like it used to be without the gray. and flat.
● Compass icon is darker and flatter.
● Safari icon is like the Mac circle icon without the silver frame.
● Photos icon is a color wheel.
● Game Center is similar to the photos icon – totally different than before.
● Maps gets walking directions.
● Grouped tableviews now extend to the edges of the screen.
● Rounded rectangles are more squared off.
● Updated share menu with sideways scrolling rows featuring one row with Airdrop devices, one row with social networks, and another with copy/paste/etc.
More icons:

Leave a comment

Gameloft has posted a video trailer for its upcoming Modern Combat 5 game for iOS and Android.
Modern Combat returns! Watch the first exclusive teaser of Modern Combat 5, the next chapter in the blockbuster FPS franchise on smartphones & tablets!
No word on when it will be released.
Take a look below:

Leave a comment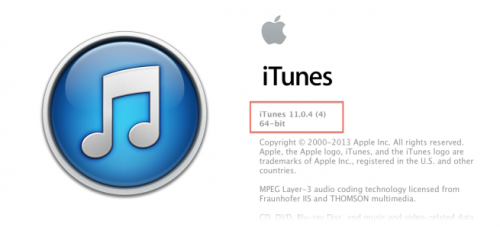 Apple has released iTunes 11.0.4 with bug fixes. According to the release notes, a bug that would force iTunes to quit when syncing moves between wired and wireless states has been fixed. Additionally, a bug that forces users to repeatedly sign-in to the iTunes Store has also been squashed.
You can update in iTunes or download using direct links:

Leave a comment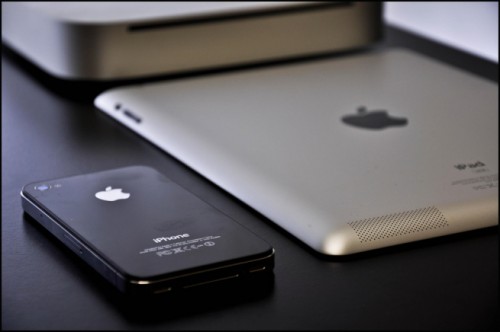 The United States Trade Agency has ruled that Apple has violated one of Samsung's smartphone and tablet-related patents.
Under the modified constructions, the Commission has determined that Samsung has proven that the accused iPhone 4 (AT&T models); iPhone 3GS (AT&T models); iPhone 3 (AT&T models); iPad 3G (AT&T models); and iPad 2 3G (AT&T models) infringe the asserted claims of the '348 patent. The Commission has further determined that the properly construed claims have not been proven by Apple to be invalid and that Samsung has proven that a domestic industry exists in the United States with respect to the '348 patent. The Commission has determined that Apple failed to prove an affirmative defense based on Samsung's FRAND declarations.

Leave a comment

Apple has starting putting up banners at Moscone West in San Francisco in preparation for WWDC 2013. It's expected that Apple will unveil new MacBook Airs, MacBook Pros, iOS 7, and the future of OS X at the its keynote on June 10th.
Here are some photos posted by 9to5Mac.

Leave a comment

A new report from DigiTimes says volume production of a new 9.7-inch iPad will begin in July/August with shipments of five million units in Q3 2013.
The next-generation 9.7-inch iPad is expected to adopt a thin-film-type touch panel solution to reduce its weight by 20-30% and will adopt a slim bezel design to increase the display area. The new iPad's industrial design reportedly will also be modified, the sources said.
Apple is expected to ship a total of 8 million iPads in Q3 including old and new models.

Leave a comment

PopCap Games has announced that Plants vs. Zombies 2 will be released on July 18th and unveiled a trailer for the upcoming game. The sequel will be previewed at E3 next week and will launch for the iPhone, iPad, and iPod touch.
Plants vs. Zombies 2 will be free to download and a vast majority of the game will be free to play; however, players can purchase upgrades and other in-game items.

Leave a comment

Several reports predicted that the iPhone 5S would be available in colors other than black and white, such as gold, green, and more. Now we have more proof. Some more parts allegedly for the iPhone 5S have been leaked online by iColorOS showing a gold colored SIM card tray, volume buttons and silent switch. Nowhereelse, who found the photos, notes that iColorOS has been reliable in the past.
Take a look at the image below: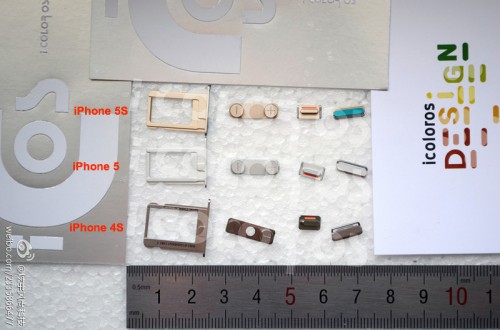 Leave a comment

UPDATE: official iOS 7 photos are available here.
A photo leaked online today allegedly giving us the first look at an early build of iOS 7.
In the blurry image below you can see that some of the icons have been updated with a flat design. Several icons including Game Center, Camera, Settings, and Music all have noticeable design changes.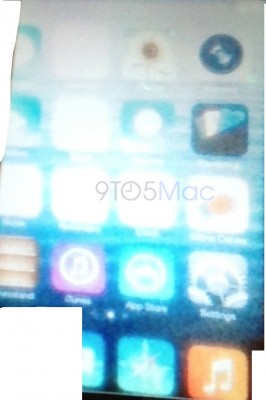 Leave a comment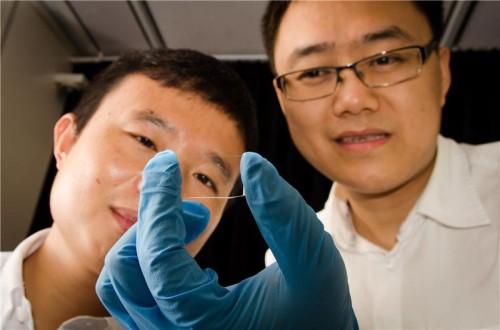 Engineers at Nanyang Technological University have developed a revolutionary new camera sensor that is a thousand times more sensitive than the ones currently on the market, reports Science Daily. The sensor is made from graphene and is apparently the first that can detect broad spectrum light from the visible to mid-infrared with high photoresponse or sensitivity.
Graphene is a million times smaller than the thickest human hair (only one-atom thick) and is made of pure carbon atoms arranged in a honeycomb structure. It is known to have a high electrical conductivity among other properties such as durability and flexibility.

Leave a comment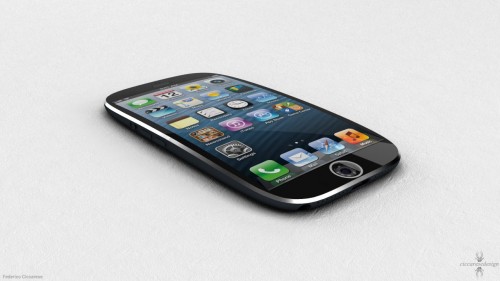 Ciccarese Design has released a new iPhone concept that features a curved display and fingerprint scanner.
This is iPhone Fingerprint Scanner, the result of the recent rumors. Such as the latest Apple products, in this iPhone there is a big chamfer on the front face. The screen is curved and the fingerprint sensor take the place of the Home button. Black & Slate or White & Silver are the colors. The video show you concept sketch, design details and some general rendering.
Take a look at the video and photos:

Leave a comment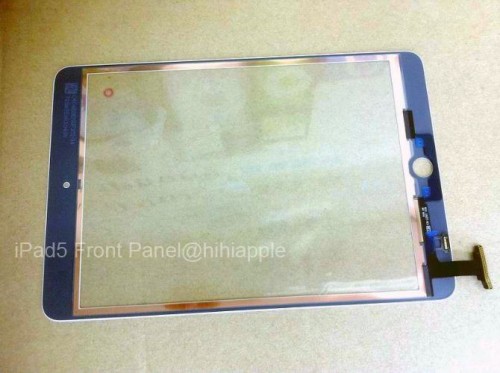 A photo of the glass front panel for the iPad 5 has allegedly leaked online, reports Apple.pro. The image was posted to photobucket by hihiapple.
As expected the panel features a bezel similar to the iPad mini with narrow sides. Recently a video was leaked (see below) showing several cases supposedly manufactured for the iPad 5. Those also featured the same design.
The Loop's Jim Dalrymple has posted his thoughts on WWDC repeatedly stating that Apple will not announce a new iPhone or iPad at the event; however, some are still hoping that Apple could surprise us.

Leave a comment

All Things D has posted the first video of Apple CEO Tim Cook speaking at the D11: All Things Digital conference.
Take a look at the clips below to see what Cook has to say about wearable technology, market share, phablets, and taxes.

Leave a comment

Check out this new concept for iOS 7 that demonstrates some of the rumored features for the new operating system. The video was created by Christian Lue from ChanluChannel and Ran Avni from ConceptsiPhone.
Apple is expected to unveil iOS 7 at WWDC 2013 on June 10th.

Leave a comment