Norwegian government blocks Apple from capturing its capital - Oslo - in 3D for the iOS and Mac Maps apps, reports 9to5mac with reference to Aftenposten, a Norwegian newspaper. The reason for such a decision is that the Norway's National Security Authority doesn't want Apple to mark the confidential buildings and areas situated in the capital on its Maps application.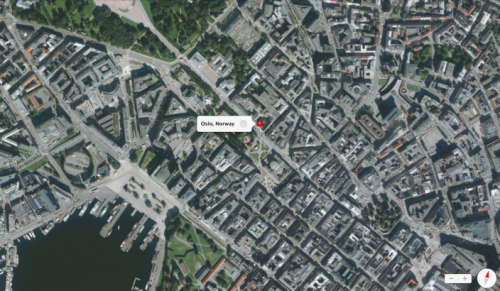 Leave a comment

According to Digitimes, Taiwan Semiconductor Manufacturing Company (TSMC) is delaying with components supply. Therefore, the launch of the iPhone 5S may be put off and Apple might ship "only 3-4 million units in the third quarter of 2013 compared to 10 million units as originally planned". It should be noted that a similar report, only lacking exact figures and specifics, was published on July 15th. Besides it is not the first time  Apple CEO Tim Cook admits that the plans of Cupertino company may be put off due to delays in supply-chains.
Mass production of the fingerprint sensors was originally scheduled to begin in May at Taiwan Semiconductor Manufacturing Company (TSMC) and then to be packaged at Xintec, a TSMC subsidiary, the sources indicated. However, the production of the sensors has been delayed due to issues related to integration between iOS 7 and fingerprint chips, as well as a low yield rate at packaging firm Xintec, the sources revealed.

An engineering team composed of engineers from Apple and TSMC has been dispatched to Xintec recently to help ramp up the yield rate for the packaging of fingerprint sensors, revealed the sources, adding that the supply chain will be able to start volume production of fingerprint chips at the end of August.

Leave a comment

According to ZDNet, an explosion of iPhone 5 caused an injury.  A Chinese woman nearly lost her eyesight when the explosed smartphone sent debris into her eye.
According to a report published by Da Lian Evening News on Friday, the injured woman whose family name is Li arrived at her workplace and was on the phone with her friend when she felt the screen growing very warm against her cheek. At that time, she had been on the phone for 40 minutes. When she looked at the device to check it, Li then discovered the touchscreen was not responding when she tried to end the call. After a few more tries, the screen exploded. Li said she felt some debris shooting into her eyes. "I could not open my eyes," she recalled. Her colleagues rushed her to the hospital where the doctor found her eyeball red and inflamed, and identified a scratch mark which suggested an object had scratched it.
According to the information, Li had previously dropped her iPhone on the top right corner leaving a small notch. In this very corner the explosion  happened.
Da Lian Evening News was informed by Apple customer service that this incident will be investigated to find out whether it covers with warranty or not.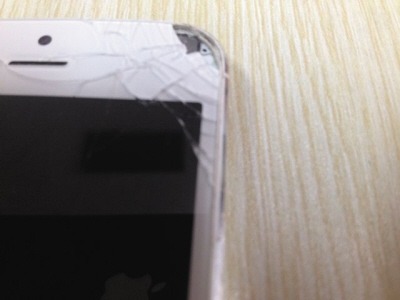 Leave a comment

The Disney Legends award to be presented to Steve Jobs at the Disney D23 conference, was accepted yesterday on the event by Pixar CCO John Lasseter.
It will be recalled that The Disney Legends program grants special awards to people who have made an extraordinary and integral contribution to the growth and development of The Walt Disney Company. The award is presented each year on a special event.
Have a look at the video presenting Lasseter acceptance speech during the ceremony.

Leave a comment

Roku is a streaming player that allows you to watch photos and videos taken using your iPhone, listen to music etc. on your TV. All you need is a Roku multimedia console, an iOS device and a Roku app installed on your smartphone or tablet. This application is available on the App Store and it has been updated recently with the ability to stream your favorite videos to the large TV screen.

Leave a comment

EleMount is an all aluminum mount for the iPhone, iPad, and other mobile devices.
With the help of this CNC machined mount you can put  your favorite device wherever you want. Last but not the least, the design of the pedestal is elegant and modern. The elePads inserted into the base of the mount sticks to any flat surface, which the other holds your device of any size or generation, even if it is in a protective case. The eleMount base has a 1/4" 20 thread hidden there. You can connect it to tripods for improved smartphone photography and videography.
"With eleMount, I aimed to raise the bar for mobile device mounts, leaving bulky plastic design behind and using only the most premium materials and production processes to create the most beautiful, versatile and easy-to-use mount available today," said Jose Sanchez, designer of eleMount. "Using precise CNC machinery to manufacture eleMount wasn't cheap, but the resulting design and finish were well worth it. eleMount is in a category of its own and deserves to hold up our most prized gear."

Leave a comment

The Wall Street Journal reports that Apple has asked its suppliers to provide the company with a 13-inch iPad screen. Soon after such rumors, CiccareseDesign has made some renderings to show how this new tablet may look like. You may look at these images below.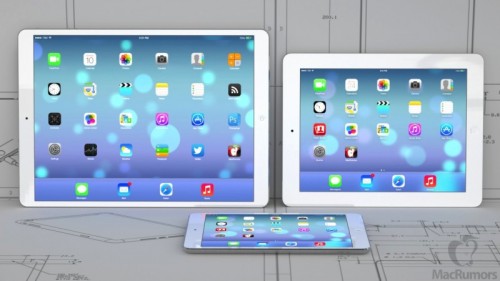 Leave a comment

The International Trade Commission ruled that some older Samsung devices will receive an import ban for infringing on Apple patents.
The import band can be eliminated within 60 days by President's veto, so President Obama has possibility to veto the ban as he did with Apple's one. Among Samsung devices that infringe the patent of  scrolling behavior and headphone jacks, there are many launched in 2010/2011, such as the Galaxy S 4G, Fascinate, Captivate, Galaxy Tab, and Galaxy Tab 10.1.


Leave a comment

KGI Securities expert Ming-Chi Kuo reports that the new iPhone 5S may be equipped with a  sapphire-covered convex home button with a fingerprint sensor. As you know, this analyst is famous for his precise predictions concerning Apple's product release plans, so this is a trusted source. Anyway, why would the company from Cupertino alter the iPhone's concave home button, which remained unchanged for so many years? Here's why.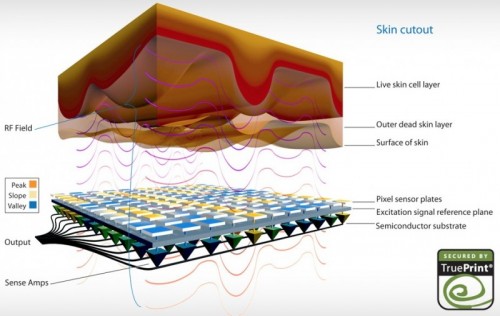 Leave a comment

Apple will show us its new iPhone on September 10th, AllThingsD reports. As to the iPad and iPad mini release dates, they're still under the question. Anyway, here's what the source says about the smartphone: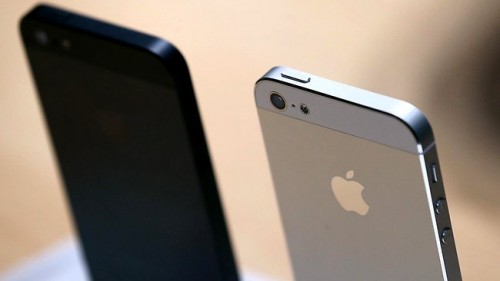 Leave a comment

Ken Segall, author of Insanely Simple and the creative director of the Think Different ad campaign says that Steve Jobs considered killing Apple's professional line of products.
According to Segall, Apple is not supporting professional users. Mac Pro hasn't been updated in years as well as Aperture, the 17-inch MacBook Pro has been discontinued and the update Final Cut Pro did not leave up to user's expectations. Thus t seems that Apple will farewell the pro market one day.
I hope you're sitting down for this, but Steve Jobs did in fact once consider that very option. This was back in the days when iMac had established itself as a global bestseller. During one of the agency's regular meetings with Steve, he shared that he was considering killing the pro products. His rationale was as you might expect: consumer products have an unlimited upside, while pro products are aimed at a niche market that eats up major resources.

Leave a comment

Some new lower cost iPhone and iPhone 5S mockups leaked online. This time it's a Vietnamese website Tinhte that is the author of the photos. This site, by the way, is famous for the pre-release Apple gadgets reviews, so I guess we can trust it.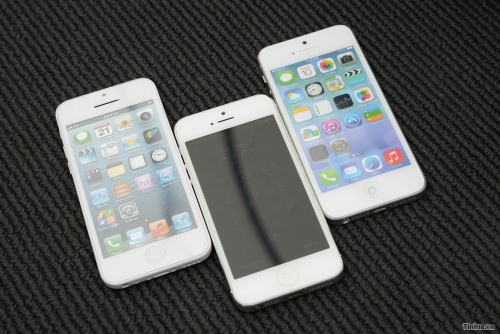 Leave a comment

A few days ago, Nokia released a video, where claimed that the Lumia 925's camera is a lot better than the iPhone 5's photo sensor. What we have here today is the comparison gallery of photos taken using the Nokia Lumia 1020 and, of course, the iPhone 5. Let's take a look.
*iPhone 5 is on the left, Lumia 1020 - on the right

Leave a comment

According to the Associated Press, the court denied Apple's request to suspend the ruling in the E-Book case.
A judge on Friday refused a request by Apple to temporarily suspend her ruling that it violated antitrust laws by conspiring with publishers to raise electronic book prices in 2010.
Judge Denise Cote, ruling from the bench in Manhattan federal court, declined to withdraw the effect of last month's ruling while Cupertino, Calif.-based Apple Inc. appeals.
Last month, Apple was found guilty for conspiring with publishers to fix prices in the iBooks store instead of using the typical agency model.
The five settling publishers did not agree with the proposed punishment, claiming that it would hurt them more. than Apple. The punishment implies that Apple will be obliged to discount their ebooks for five years.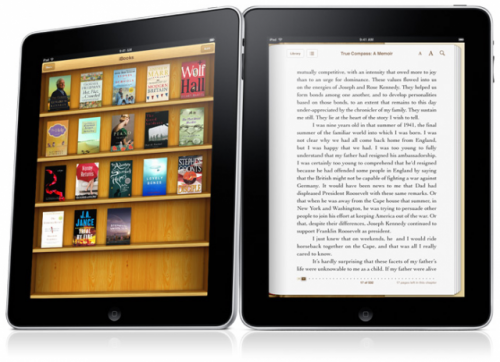 Leave a comment

According to Wall Street Journal, the suppliers of Apple were asked to produce bigger display samples for the next generation 13-inch iPad.
The renderings of such  large iPad were kindly created by CiccareseDesign. The ratio of the display remains 4:3, while the size has reached 12.9-inches.
While the current  9.7-inch iPad features 132/264 ppi, the large 12.9-inch model is likely to boast nearly 1366 x 1024 (2712 x 2048 Retina) resolution, so that it matches the "HD" display standard in width and exceeding it in height.
Now enjoy the pictures of rumored 12.9-inch iPad as compared with other Apple devices.

Leave a comment