iOS 7.0.2 was released to resolve a lock screen bug and it coped with its task. However, a new problem has been discovered that needs to be patched.

Leave a comment

Images of something very similar to the upcoming iPad 5 schematics have leaked online earlier today. According to AppleInsider, these schematics are being used by accessories manufacturers to create cases and covers for the new Apple's device.
The image suggests the next iPad will measure exactly 169.48 millimeters wide, shaving more than 15 millimeters off the width of the fourth-generation iPad. The document also shows that the height of the device has been slightly reduced, from 241.3 millimeters in the current model to 240 millimeters in the alleged next-generation version.Thickness of the next iPad is also expected to be reduced, going from 9.55 millimeters to 7.5 millimeters, the document claims.
The company from Cupertino is expected to unveil its new tablet this October.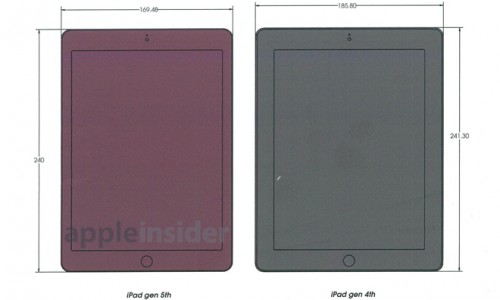 Leave a comment

Thanks to the latest update, YouTube App is now compatible with iOS 7. This is good news for all those, who can't imagine their lives without watching latest videos.

Leave a comment

Michele Spagnuolo, a well-known security expert and blogger, has recently reported about a Mailbox vulnerability that allows any Javascript contained in the body of the email to be executed in the app.
Here's what he writes (via iClarified):
This is bad for security and privacy, because it allows advanced spam techniques, tracking of user actions, hijacking the user by just opening an email, and, using an exploitation framework, potentially much worse things. The app also loads external images without offering an option to disable this behavior.
Mailbox developers have reacted very fast - they promise this security breach will be patched within few hours.
And here's what you can actually do using the malicious Javascript code:

Leave a comment

Instagram app has been updated to match the iOS 7 design. Apart from the new look, application now runs faster and works more stable.

Leave a comment

As it has been spotted earlier this day, the prices for the Mac mini both is Australia and Brazil have been increased due to some unexplained reason. This is what Mark Gurman of 9To5Mac reports.
In Australia, the prices were formerly A$699 and A$899 for the standard configurations, and the Mac mini Server model was priced at A$ 1,099.00. Now, the machines are priced at A$749, A$999, and A$1249, respectively.

The prices for the Mac mini have also been raised in Portugal and Malaysia, multiple tipsters have noticed.
Is it still unclear why Apple has changed the pricing for the Mac mini. Hope the company representatives will explain such a step as soon as possible.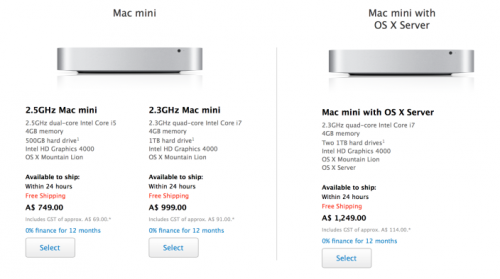 Leave a comment

A new version of OS X Mountain Lion 10.8.5 is said to be released in the coming days. According to the unidentified sources, the so-called "Supplemental Update" is already being tested by Apple - that means that very soon it will reach the end-users. As usual, the new OS X version will be available through Software Update menu on the Mac App Store.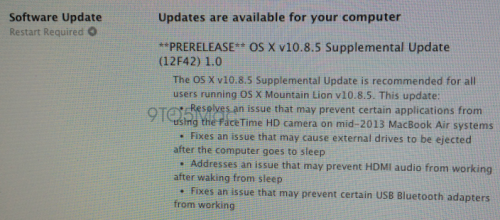 Leave a comment

Sonny Dickson has published some photos showing a leaked 'space grey' and silver iPad 5. On the images, however, you won't see the assembled device - only its front and back panels along with some flex cables.

Leave a comment

Wunderlist for iOS has been updated with the ability to add comments to the to-do lists and a bunch of other improvements. For those, who don't know - Wunderlist is one of the most popular task managers that allows you to create, manage and share your to-do lists and important notes.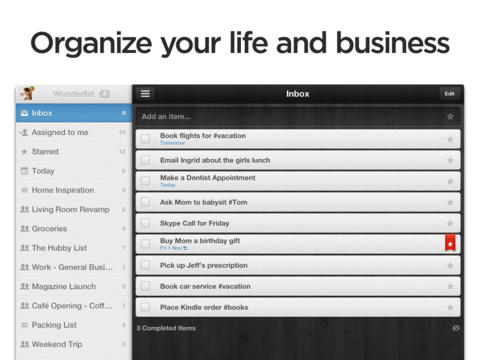 Leave a comment

Apple has added new iPad wallpapers in iOS 7 firmware. You can check them out in the gallery below.
A zip file of the wallpapers can be downloaded here.


Leave a comment, read comments [1]

New rumors from the Chinese United Daily News claims that Apple is working with Quanta on a larger iPad. Macrumors report:
Quanta Computer is an Apple supplier responsible for Apple's current MacBook Airs and an unusual choice for tablet production as those devices are currently produced by suppliers like Foxconn and Pegatron. The report claims, however, that Quanta is aiming to diversify.
This summer WSJ reported that Apple was asking to see prototypes of an iPad measuring slightly less than 13-inches diagonally.
So how would this big iPad look like? Take a look at the mockups below: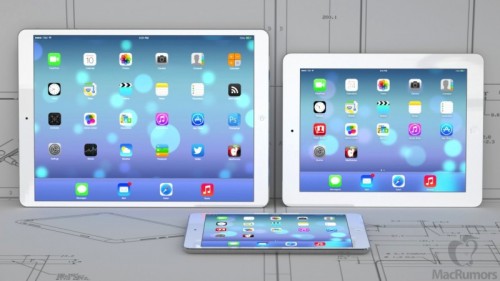 Leave a comment

We all know that the iPhone 5s is an expensive device. Well, the iPhone 5c - which was earlier for some inexplicable reason called 'the cheap iPhone' - is expensive as well. And how much money does it take to manufacture these gadgets?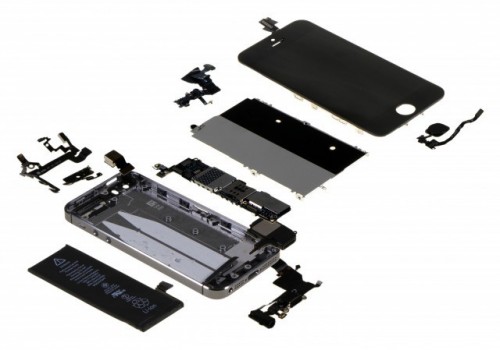 Leave a comment

According to the latest Localytics report, iPhone 5s is more popular in China than the iPhone 5c. And this is strange, since all the analysts have predicted that the colorful iPhone 5c - not his high-end brother - would become the leader of the market in this country.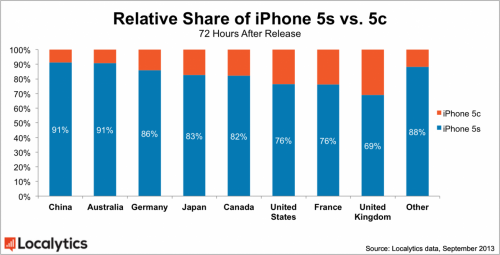 Leave a comment

The LinkedIn app for iOS has been updated recently with the iOS 7 support and the ability to accept and send back the endorsements to people you have in your connections list.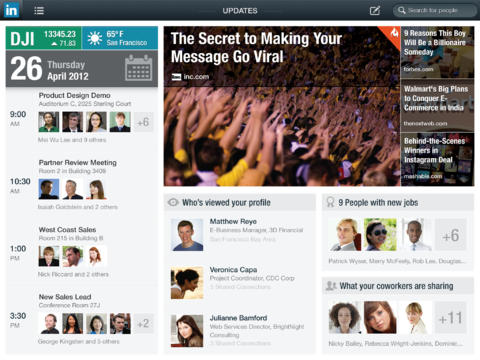 Leave a comment

RatedRR puts the iPhone 5s through a Slow-Mo Torture Test, subjecting it to dirt, concrete, water, and 50 cal bullets. Let's watch:

Leave a comment