According to the latest report from usually-reliable DigiTimes reporters, Apple has recently started the production of the new 21-inch iMac featuring new 4K Retina display with a resolution of amazing 4096 x 2304 pixels. As noted by the Taiwan-based Apple suppliers, the shipments may be equal to about 1.4-1.5 million iMac units in this quarter.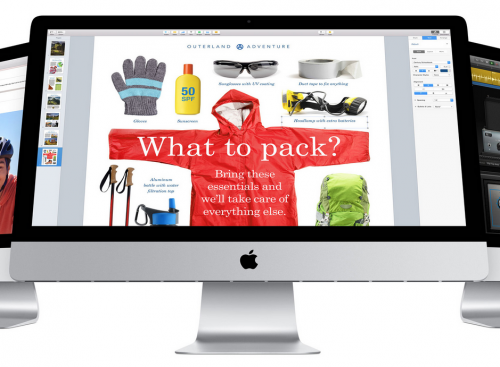 Leave a comment

A couple of weeks ago, a rumor appeared on the Internet that suggested that the iPhone 6s will get a smaller battery size and capacity than the iPhone 6. The rumor was accidentally proven by Apple in the iPhone 6s Introduction Video. Attentive users managed to see that the battery has a capacity of 1715mAh, which is noticeably lower than the capacity of the battery found in the iPhone 6 (1810mAh).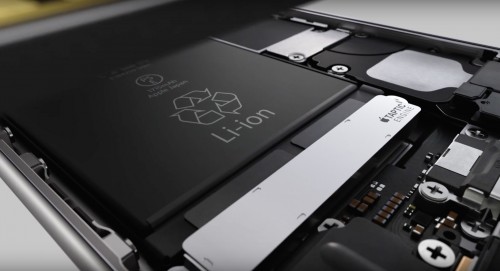 Leave a comment

Apple has introduced a new feature to the iPhone 6s called 'Live Photos'. Watch the video below to get a feel for how Live Photos work on the iPhone.
Live Photos are a new way to bring still photos to life. They capture the moments—including motion and sound—just before and after your picture, turning those instants into living memories. Relive them anytime simply by pressing anywhere on the photo.

Leave a comment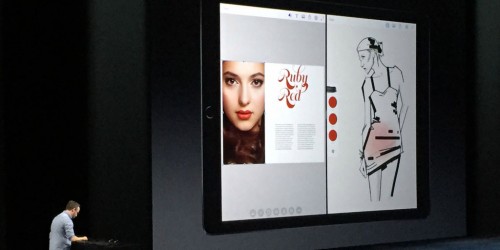 Interesting news regarding iPad Pro internals: an Adobe press release has seemingly revealed that it has 4GB RAM – a doubling of the 2GB in the iPad Air 2.
iPad Pro is great for creative workflows with a high res 12.9″ touch screen display at 2732 x 2048 pixels, A9X chip, and 4GB RAM …

Leave a comment

Apart from seeding OS X 10.11 El Capitan GM to developers for testing, Apple has also released iOS 9 GM and the first iOS 9.1 beta.

Leave a comment

At the media event devoted to new iPhones and iPads that took place on Wednesday, Apple announced that the long-awaited OS X 10.11 El Capitan will be released to users worldwide on September 30th. Apart from that, the company seeded the OS X 10.11 El Capitan GM to developers for testing, which is an additional indication of the imminent public release of the desktop operating system.


Leave a comment

Just as we expected, Apple has announced new iPhone models. The devices are called the iPhone 6s and iPhone 6s Plus. From the point of view of external design, the handsets look nearly identical to the iPhone 6 and iPhone 6 Plus, however, in terms of hardware these are completely different gadgets.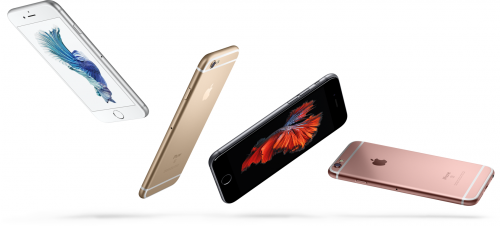 Leave a comment

Apple has finally revealed the widely rumored iPad mini 4 and iPad Pro with a 12.9-inch display. Both tablets can boast of updated hardware and the larger one comes in a completely new size.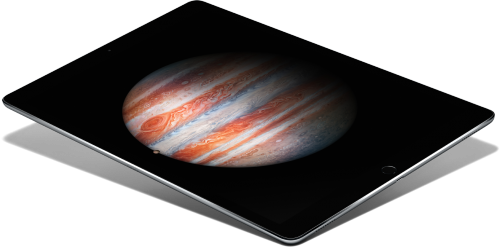 Leave a comment

Apple has just announced a completely revamped Apple TV set-top box featuring new remote control. If you want more datails about the device, you will find them below.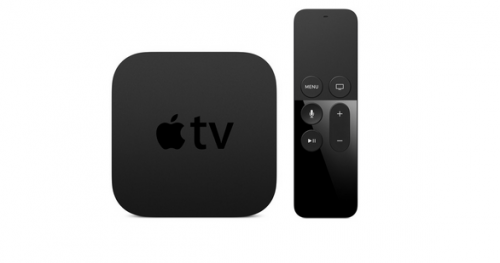 Leave a comment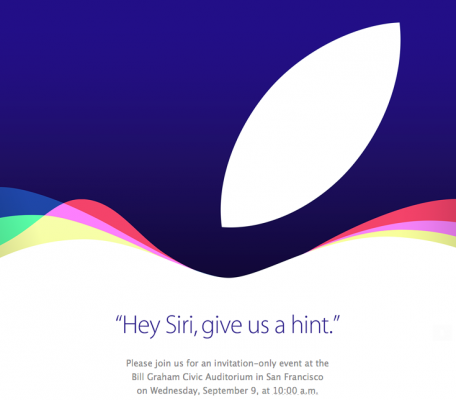 Need to stream Apple's live event on a Windows machine? Like last time, Apple's iPad/Mac Oct. 16 press event won't be streaming on Windows and this time around requires Safari on a Mac, iOS device or an Apple TV. That means that Windows users will have to figure how to get the stream going using the workaround we posted last time.
You'll need to download VLC player and check back here tomorrow for the final streaming link to complete the instructions:

Download VLC Player from here: http://www.videolan.org/vlc/download-windows.html
Install it.
Open VLC. Click Media (top left) > Open Network Stream.
You will see this screen: http://puu.sh/bqV9o.png
Paste this link into that field: http://p.events-delivery.apple.com.edgesuite.net/1509pijnedfvopihbefvpijlkjb/m3u8/hls_mvp.m3u8
An "Unable to open the MRU file …"  will appear until the stream has started.
Apple is expected to unveil a new iPad Air, iPad mini, and Retina iMac alongside other possibilities and a release date for OS X Yosemite. The live stream will require Safari 5.1.10 or later on OS X v10.6.8 or later; Safari on iOS 6.0 or later. Streaming via Apple TV requires second- or third-generation Apple TV with software 6.2 or later. Mac and iOS users can stream the event through Apple's website here when it kicks off at 10 a.m. PDT tomorrow.

Leave a comment


Apple will broadcast live video from todays' media event. You can watch it here.
The event starts in about 3 hours from now at 10:00am PDT.
The event which promises to unveil two new iPhones, new iPads, Apple TV, iOS 9, and much more.
Requirements: Live streaming uses Apple's HTTP Live Streaming (HLS) technology. HLS requires an iPhone, iPad, or iPod touch with Safari on iOS 7.0 or later, a Mac with Safari 6.0.5 or later on OS X v10.8.5 or later, or a PC with Microsoft Edge on Windows 10. Streaming via Apple TV requires a second- or third-generation Apple TV with software 6.2 or later.

Leave a comment

The long-awaited media event for reporters devoted to new Apple gadgets will take place today, on Wednesday, September 9th. Although Apple hasn't yet disclosed any information about the upcoming event, there's a number of rumors from reliable sources that prove we'll see many interesting things today.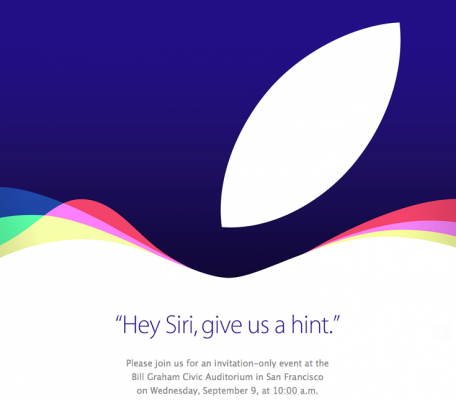 Leave a comment

Many rumors point to the release of the smaller iPhone 6c alongside the 4.7-inch iPhone 6s and 5.5-inch iPhone 6s Plus. This device is expected to get the a 4-inch display, 1GB of 2GB of RAM and a number of other hardware improvements. As noted by reliable insiders, the handset will come with iOS 9 on board.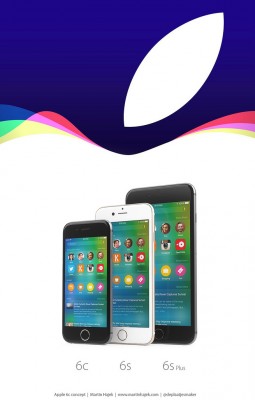 Leave a comment

According to the latest report from people familiar with the matter, the long-anticipated iPad Pro will feature a better processor, updated storage and a massive 12.9-inch display.
As noted by reliable insiders, Apple will equip the new tablet with a more efficient 64-bit A9X processor. The minimum amount of storage will be increased to 64GB. The iPad Pro, which is expected to be targeted at the enterprise market, will reportedly come in space gray, gold and silver colors and will have iOS 9.1 on board.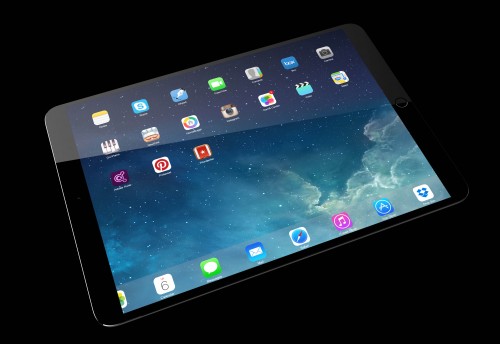 Leave a comment

According to the latest report from the New York Times reporters, Apple is planning to make gaming the main selling point of the next-generation Apple TV, which is expected to be announced later this week. Although this report is a bit surprising and controversial, it may actually be the truth. and here's why.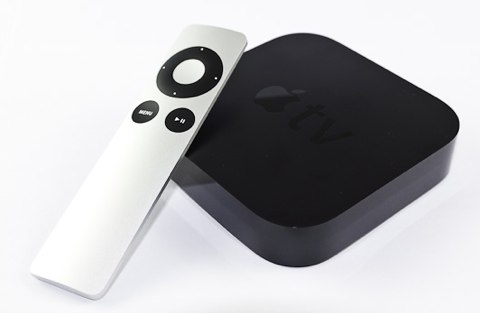 Leave a comment