There are many iPhone applications, that alow you to play drums (f.e. real drums). However you should take a look at Kanon Drums, application from japanese developers. This app is fantastic. It works really good, you can play along with some famous riffs.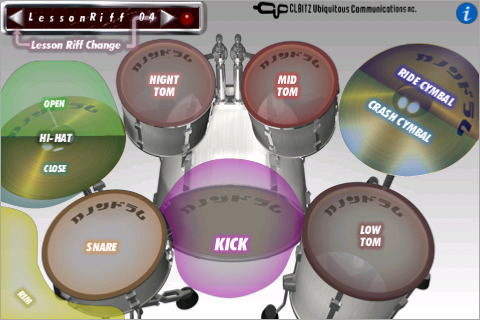 The app is free. Here is an AppStore link. Watch the video:

Leave a comment

You probably remember a video that we showed you a while ago: communication of the iPhone and the Apple Wireless keyboard via Bluetooth. That video was described by all as a fake. So the author created another video.
Both the keys and the display are in camera focus at the same time, iPhone is in Airplane Mode (so WLAN is intentionally off here) and it uses a simplified mechanism for key event injection (so there is no "VNC running on localhost" icon any longer).
I believe this video is not a fake, but where is bluetooth icon ...?

Leave a comment

DHowett is the developer who is working on a new Tweak called "Removal". This is an extension of MobileSubstrate that will allow the easy removal of Cydia applications through "Wiggling Icons" and the (X), just like the App Store applications. Removal will also remove applications installed manually in the directory "/ Applications /".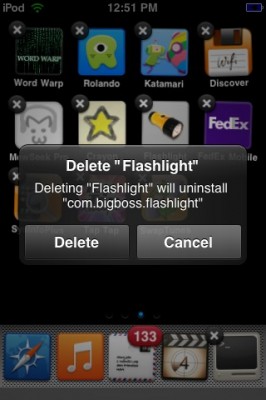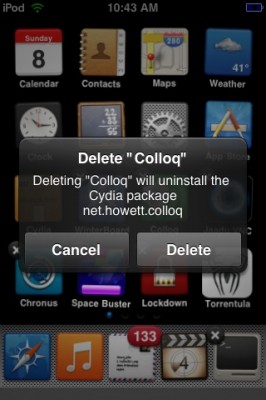 Leave a comment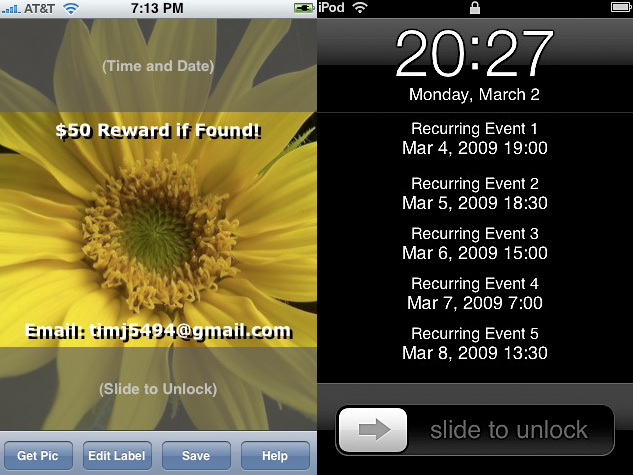 Wallpaper Labeler (AppStore link) and gCalWall Lite (AppStore link) let you add appointments and notes to the home screen. With Wallpaper Labeler, you can enter any text you want to your wallpaper, so you can leave yourself (or whoever finds your phone) notes. The other app, gCalWall, pulls down upcoming appointments from your default Google Calendar and splays them all over your home screen. You have to update it manually, which is kind of a drag, but the dev says that iPhone API won't allow for automatic updating. Both apps are free
In the past you could only use Intelliscreen paid app on a jailbreaked iPhone.
via gizmodo, lifehacker

Leave a comment

Leave a comment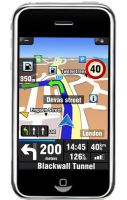 Sygic is an offline navigator for iPhone and should be approved soon in the AppStore. The maps are from TeleAtlas, the navigator provides voice guide, search for POI etc. This is the first video of Sygic Mobile 2009. The application is presented at CeBIT. Rumors say it will cost around $100...

Leave a comment


This tool allows you to install the OpeniBoot on iPhone and iPod Touch. This offers the possibility of using the Linux console on our Apple devices. Once the code is installed we will be able to choose whether to enter iPhone OS or start the Linux console. The file to install the OpeniBoot can only be run on Linux or Mac. But there will be a package for Windows users soon.
You can see the video-demonstration here:
Where to download QuickOiB:

Leave a comment

RedLynx just sent in their new application to Apple. It is a porting of a popular game for PC and Mac, called Monster Trucks Nitro. It will be available soon in AppStore. The expected price is $1.99.

Leave a comment

The app recreates the sounds of firing different firearms, plus a very good visualization:
Costs $1.99, AppStore link.

Leave a comment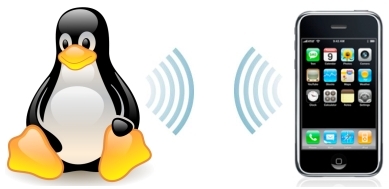 Apple's 2.0 firmware update generally killed wireless syncing with Linux. Ubuntu users have posted a detailed walkthrough, that describes the new precess that works with 2.x firmwares.
via lifehacker

Leave a comment

iSpazio published several screenshots of an app called SpinBoard. SpinBoard will be available in three different versions, and they've got the third one, rotating icons only 90, 180 and 270 degrees, just as the video shows.
It is not without bugs, however it works nice on the iPhone and very very poorly on iPod Touch.

Leave a comment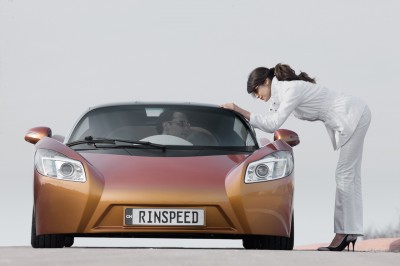 iChange car concept is presented in Geneva. Watch the video, some photos can be viewed here.

Leave a comment


Saurik annound today the new Cydia Store at the 360|iDev Event. Here is an email from him:
"The cydia store was officially announced today: should be out Friday and will have one simple package available, followed by more over the next few weeks."
This Store will provide an easier way to download paid apps already avaiable in Cydia at this moment (iPhone video recorder, SwirlyMMS, QuickSMS, iRealSMS etc).

Leave a comment

Here is an AppStore link.

Leave a comment

This is one more tower defence type game. You are commander of the dropship Sentinel. You must defend a distant colony from the alien hordes in this stunning new evolution of tower defense.
Features:
Tactical and unique gameplay which takes tower defense to the next level.
Use the landscape and destroyable defenses to maximize the effectiveness of your weapons.
Beautifully rendered environments, towers and enemies.
Endurance mode to challenge the most hardened of players.
Compete with players worldwide with the online high score system. View and compare scores seamlessly with the in-game score browser.
Save your progress whenever you want. Automatically saves during a call.
Excellent graphics. Avaliable in AppStore for $4.99 (link).
Related games:

Leave a comment