As it has been spotted earlier this day, the prices for the Mac mini both is Australia and Brazil have been increased due to some unexplained reason. This is what Mark Gurman of 9To5Mac reports.
In Australia, the prices were formerly A$699 and A$899 for the standard configurations, and the Mac mini Server model was priced at A$ 1,099.00. Now, the machines are priced at A$749, A$999, and A$1249, respectively.

The prices for the Mac mini have also been raised in Portugal and Malaysia, multiple tipsters have noticed.
Is it still unclear why Apple has changed the pricing for the Mac mini. Hope the company representatives will explain such a step as soon as possible.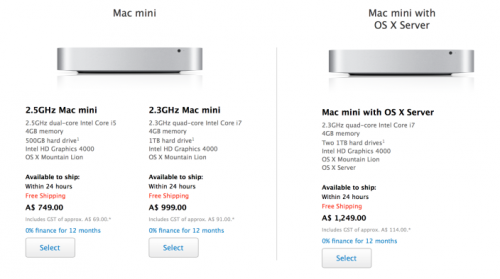 Leave a comment

A new version of OS X Mountain Lion 10.8.5 is said to be released in the coming days. According to the unidentified sources, the so-called "Supplemental Update" is already being tested by Apple - that means that very soon it will reach the end-users. As usual, the new OS X version will be available through Software Update menu on the Mac App Store.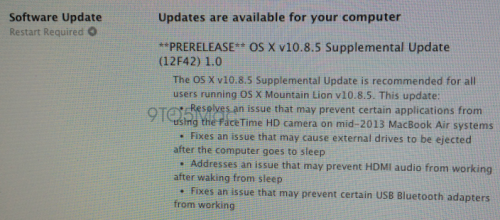 Leave a comment

Sonny Dickson has published some photos showing a leaked 'space grey' and silver iPad 5. On the images, however, you won't see the assembled device - only its front and back panels along with some flex cables.

Leave a comment

Wunderlist for iOS has been updated with the ability to add comments to the to-do lists and a bunch of other improvements. For those, who don't know - Wunderlist is one of the most popular task managers that allows you to create, manage and share your to-do lists and important notes.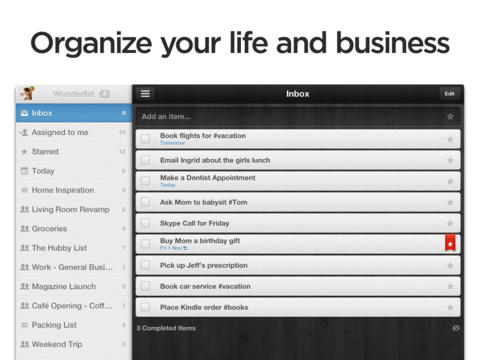 Leave a comment

Apple has added new iPad wallpapers in iOS 7 firmware. You can check them out in the gallery below.
A zip file of the wallpapers can be downloaded here.


Leave a comment, read comments [1]

New rumors from the Chinese United Daily News claims that Apple is working with Quanta on a larger iPad. Macrumors report:
Quanta Computer is an Apple supplier responsible for Apple's current MacBook Airs and an unusual choice for tablet production as those devices are currently produced by suppliers like Foxconn and Pegatron. The report claims, however, that Quanta is aiming to diversify.
This summer WSJ reported that Apple was asking to see prototypes of an iPad measuring slightly less than 13-inches diagonally.
So how would this big iPad look like? Take a look at the mockups below: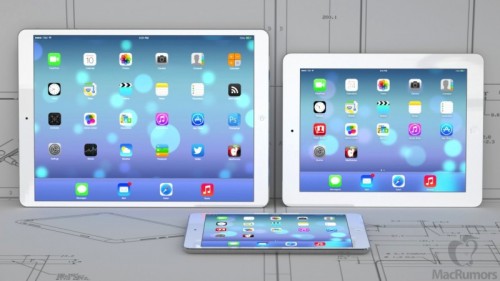 Leave a comment

We all know that the iPhone 5s is an expensive device. Well, the iPhone 5c - which was earlier for some inexplicable reason called 'the cheap iPhone' - is expensive as well. And how much money does it take to manufacture these gadgets?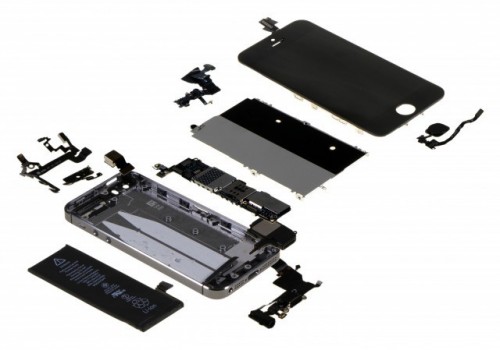 Leave a comment

According to the latest Localytics report, iPhone 5s is more popular in China than the iPhone 5c. And this is strange, since all the analysts have predicted that the colorful iPhone 5c - not his high-end brother - would become the leader of the market in this country.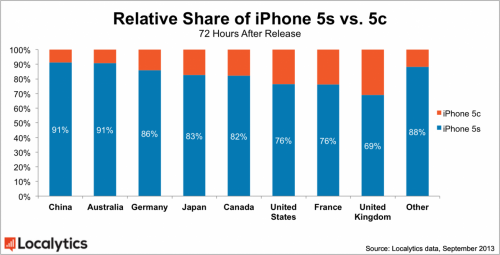 Leave a comment

The LinkedIn app for iOS has been updated recently with the iOS 7 support and the ability to accept and send back the endorsements to people you have in your connections list.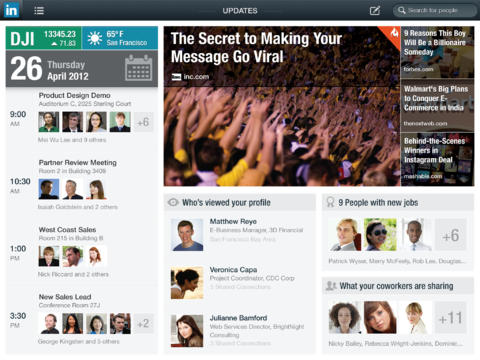 Leave a comment

RatedRR puts the iPhone 5s through a Slow-Mo Torture Test, subjecting it to dirt, concrete, water, and 50 cal bullets. Let's watch:

Leave a comment

Apple has posted the September 10th iPhone event keynote to YouTube for easy video.
Watch streaming video from this special event and learn more about our exciting announcements.

Leave a comment

The company from Cupertino has released new 'Greetings' ads to promote its plastic iPhone 5c. On the Apple's official YouTube channel one can watch either the two separate 30-second clips - Greetings and Greetings Too - or the so-called extended cut, which is one-minute long.
As to the plot of the short video, it is rather simple and reminds Apple's previous ads. People of various nationalities and speaking different languages use the colorful gadget to communicate and express emotions. The ad looks simple, but still it gently prompts you to buy the new gadget. And this, I believe, is what the advertisement should do - prompt, not persuade.
You can watch the Greetings (extended cut) below. Enjoy!

Leave a comment

Apple has broken another record - over the opening weekend the company managed to sell as many as 9 million units of the iPhone 5s and iPhone 5c. This devices included, there're now more than 200 million smartphones and tablets running the new iOS 7 in the world. Incredible!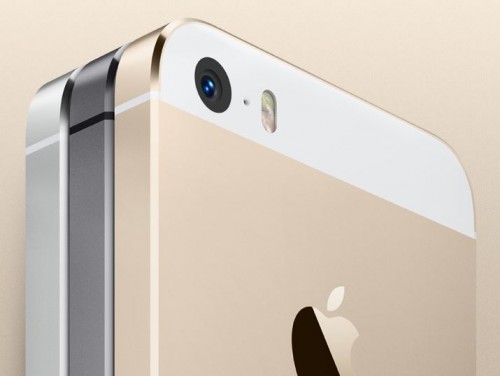 Leave a comment

According to 9to5Mac, the iPhone 5s renders HD-videos two times faster, than the iPhone 5. Below you can see the clip, which shows both devices editing a 1080P video using iMovie. It proves that the iPhone 5s' 64-bit processor is incredibly fast.

Leave a comment

Apple Store in New York gathered the biggest crowd ever seen before this Friday. On the iPhone 5s and iPhone 5c launch day there were so many people willing to buy these devices, that the gold version of the Apple's new flagship was sold out in a flash!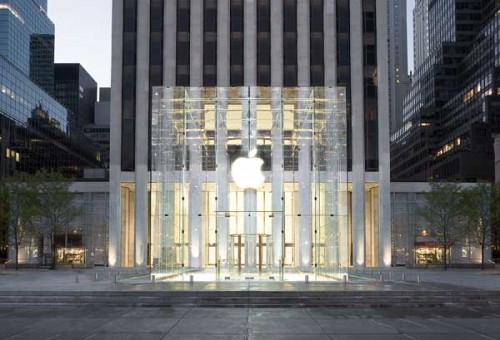 Leave a comment