Apple has reached the third spot in Fortune's annual list of the U.S. top 500 companies based on gross revenue. Currently, the company sits behind such large companies as Walmart and Exxon Mobil. Apple's gross revenue accounted for 233.7 billion, whereas the revenue of Walmart and Exxon Mobil made up $482.1 billion and $246.2 billion respectively. As to the other members of the top-5 rating, they include Berkshire Hathaway and McKesson.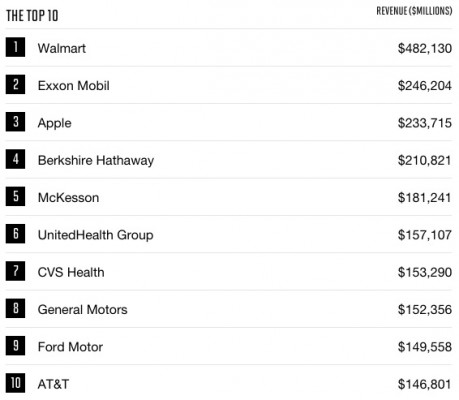 Leave a comment

As it was already mentioned on our website, Apple's Worldwide Developers Conference will kick off on June 13th and last till June 17th. Apple hasn't yet revealed the major topics of the upcoming events, however, there are many rumors on the Internet that let us take a closer look at possible agenda.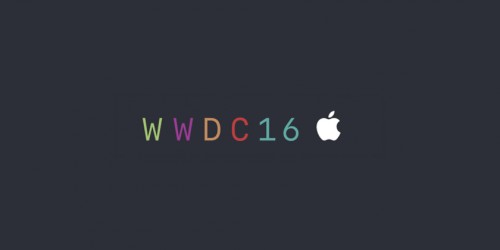 Leave a comment

It is Sunday today and this means it is high time I told you about the most interesting posts of the last couple of days. Let's not waste time and take a look at the articles worth your attention right now.


Leave a comment

A new version of the application for those who use jailbroken iPhones, iPads and iPod touch units and need to remove everything from their devices without losing the jailbreak has been recently released by the developers. The app is called Semi-Restore and, as I've already mentioned, it lets users restore their devices without losing the jailbreak. Semi-Restore now supports the hacked versions of iOS 9.02 and iOS 9.1.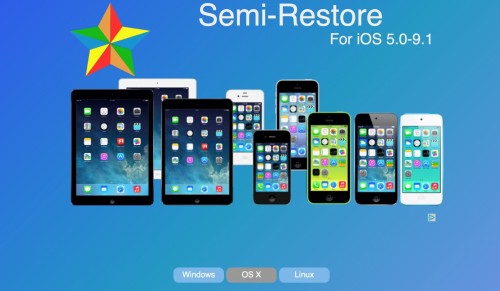 Leave a comment

As you already know, Apple's annual Worldwide Developers Conference will take place June 13 to June 17. Several days before the event, Apple has released an updated iPhone and iPad WWDC app as well as a brand new application for the fourth-generation Apple TV. These apps can be used to get the up-to-date information about the event and are compatible with iOS and tvOS, so if you have a device running one of these two operating systems, you can download app from the App Store and install it right now.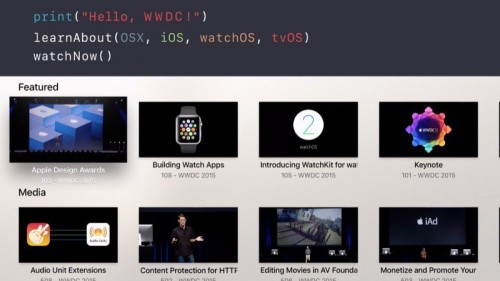 Leave a comment

Apple has just released a new iTunes version with some bug fixes, stability enhancements and some other minor changes. According to the release notes, iTunes 12.4.1 improves the way VoiceOver works and fixes the small issue with the Up Next section not playing the songs it should play.


Leave a comment

Apple has recently released an updated iOS 9.3.2 version for the 9.7-inch iPad Pro units. This update reportedly fixes the issue that bricked these devices after update to the newer firmware version.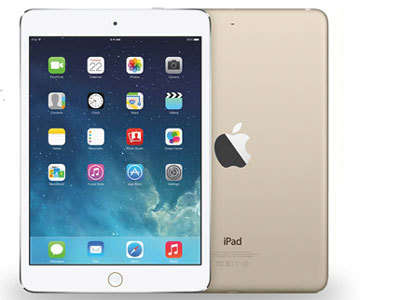 Leave a comment

According to the latest report from Kevin Wang, an IHS iSuppli analyst, the 2017 iPhone may feature a dual curve display similar to the one Vivo Xplay 5 currently has. Such comment has been found on the Chinese social network Weibo. First rumors about Apple's switch to OLED and possibly curved screens appeared on the Internet earlier this year and suggested that soon we can see a major iPhone redesign.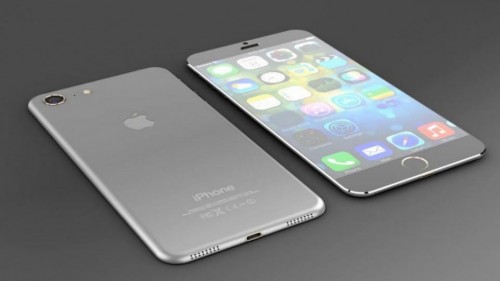 Leave a comment

Photos showing several new iPhone cases have recently appeared on the Internet. What is interesting about these particular cases is that they are designed for the yet unreleased 5.5-inch iPhone 7 Plus.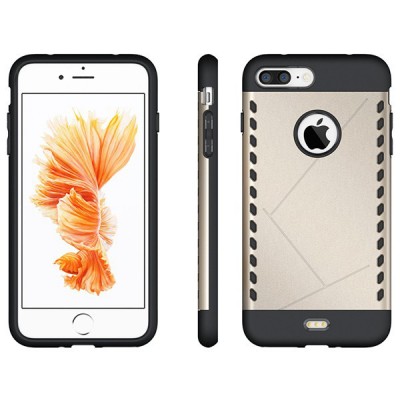 Leave a comment

According to the results of the latest satisfaction survey conducted among the American customers, Apple has beaten Samsung as a brand with more happy customers. However, the gap between the market rivals is really small - only 1%. 81% of customers are satisfied with their iPhones and 80% of those who own Samsung smartphones also say their devices are pretty good. The aforementioned figures are based on the survey conducted among 12,710 US customers, so it's rather difficult not to take them into account.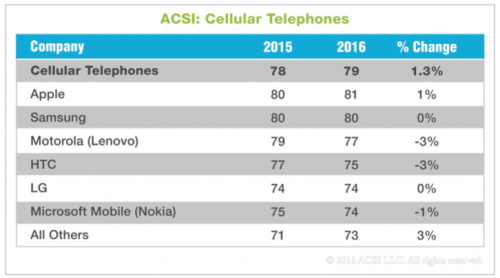 Leave a comment

Last month, first rumors about the next-generation MacBook Pro appeared on the Internet. These rumors suggested that the laptop will get numerous hardware improvements and a new design similar to the design of the 12-inch MacBook. There also will be a new OLED panel instead of function keys row, insiders claim. Looks like they are telling the truth.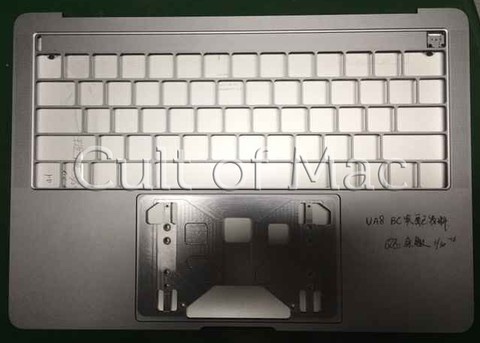 Leave a comment

As you know, later this year, Apple is expected to finish the construction of its new headquarters. The drone video shows that the company does its best to accomplish such an ambitious task as moving into the new Campus 2 as soon as possible. Like several previous videos, this one was shot by Matthew Roberts and is available below and on YouTube.
Currently, the construction workers are focused on finishing the roof structure of the main building, so we see a lot of changes here. Apart from that, the garages for employees' vehicles are nearly ready. Finally, the fitness center and other building also continue to take shape.
Stay tuned for updates on the progress at Apple's Campus 2 construction site.

Leave a comment

According to the latest report from Nikkei, Apple will soon switch to a new iPhone update cycle.The reporters claim the tech giant will release major iPhone updates once in three years instead of making them available for customers once in two years. Because of this change, the device released in 2016 will be a minor update with some design tweaks and hardware enhancements. As to the truly updated handset, it will come in 2017.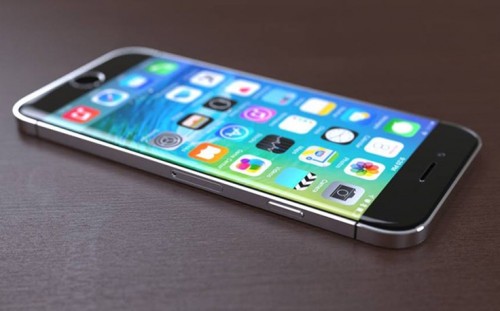 Leave a comment

According to a statement made by Kevin Wang, Director and analyst at iSuppli, Apple may finally increase the minimum storage option on the iPhone to 32GB. What this means is that the entry-level iPhone 7 and iPhone 7 Plus may become first devices with not 16GB, but 32GB of flash storage on board. Since both handsets are expected to get improved cameras capable of recording 4K video, the increase of base storage is essential.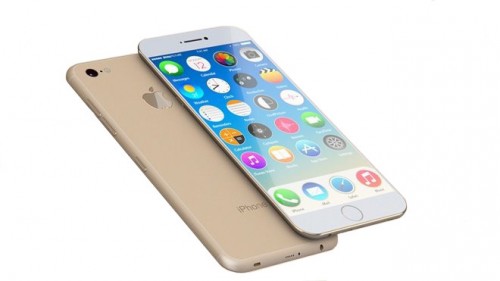 Leave a comment

According to the latest report from Business Insider, developers are starting to lose interest in the Apple Watch. The report is based on data from a mobile database provider Realm. Tim Anglade, the Vice president of the company, says the number of apps created for the Apple Watch platform has fallen recently and that it continues to fall. In fact, out of every 1000 new applications developed for various Apple devices, only one is currently built for watchOS.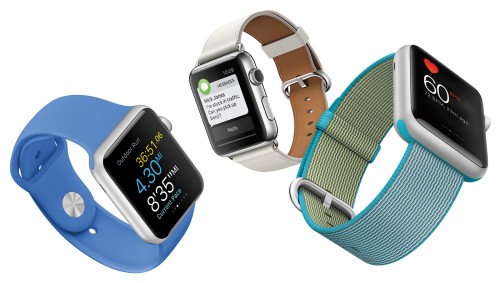 Leave a comment