Sprint makes the iPhone 5c a true lower-cost iPhone. One of the U.S. biggest carriers (after Verizon and AT&T) announced a $100 discount on any phone to those who switch to Sprint from other carriers. If to take into account the fact that the new iPhone 5c is available for $99 on a contact, it turns out one may get it for free!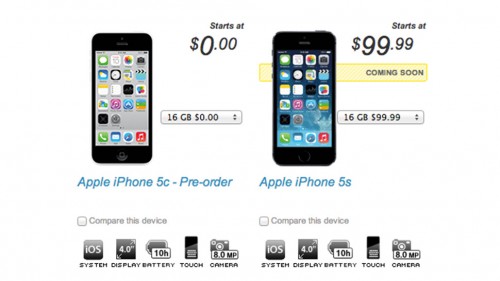 Leave a comment

Apple has revealed highly detailed schematics for its forthcoming iPhone 5s and 5c, so that the third-party case manufacturers can use them to design the accessories that doesn't prevent from using all the smartphones' features.
Having an idea about the internal components layout is very important.
While the iPhone 5c is known to have a polycarbonate body with a steel-reinforced frame that doubles as a multi-band antenna, the drawings show the design requires radio transparent windows at the top and bottom of the chassis.
All the schemes are published to Apple's Developer Center, so if you want to take a look at the full-sized images, here's the link.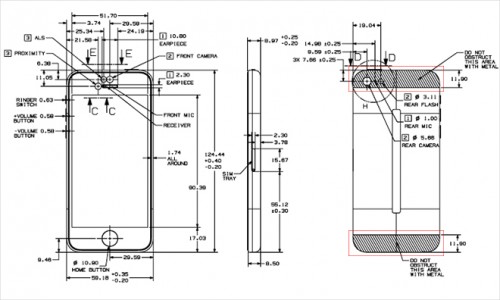 Leave a comment

Siri is no longer a beta product for iOS 7. To reflect the change, Apple has updated the description of this useful feature.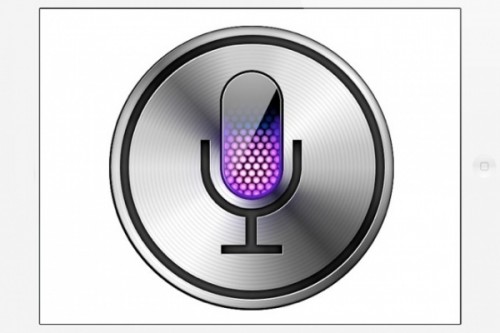 Leave a comment, read comments [2]

According to 9to5Mac, Apple has already begun testing iOS 7.0.1, iOS 7.0.2 and iOS 7.1. Monitoring the web-activity in Cupertino and surrounding areas, experts have recently spotted several devices running these unreleased operating systems.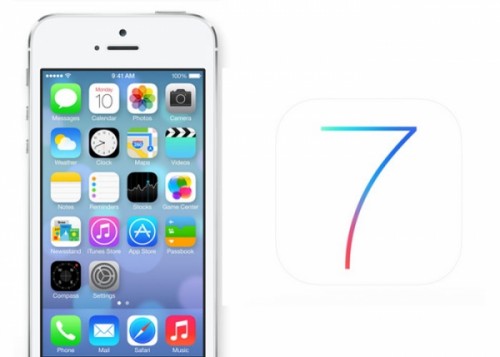 Leave a comment

There's one new game on the App Store that has drawn my attention recently. It's a kind of game you can play wherever you are - at home, during the lunch break at school or at the university and so on. It is called Giant Boulder of Death and it is very addictive.

Leave a comment

As it was stated at the media event on Tuesday, Apple had increased the battery capacity of the new iPhone 5s and iPhone 5c. Due to such improvements, both devices can boast of about 10 hours of talk time on 3G and 10 hours of internet browsing using LTE. As to the standby time, it is now increased to 250 hours. Compared to the iPhone 5 capabilities (8 and 225 hours respectively), the iPhone 5s' and 5c's results show that the engineers from Cupertino did a good job.


Leave a comment

Apple has finally released its OS X 10.8.5. Here's what the company from Cupertino says about the update:
The OS X Mountain Lion v10.8.5 Update is recommended for all OS X Mountain Lion users. It improves the stability, compatibility, and security of your Mac.


Leave a comment

According to MacRumors, Microsoft has begun a new trade-in program - if you bring your iPad to one of the company's retail stores, you will get a $200 gift card. Such promotion is aimed to boost the Microsoft Surface RT and Pro sales, which are very weak now.


Leave a comment

Rovio has come up with a new Angry Birds Star Wars 2 gameplay trailer. The long-expected game is said to be released very soon - on September 19th. As to the price, it won't be higher than $0.99. Here's what we should expect (via iClarified):
The new game will tackle the prequels, introducing a wide roster of never-before-seen Angry Birds Star Wars characters, and letting you play with over 30 of them!

To complement this wide lineup of characters, there will also be a line of over 30 collectable TELEPODS figures from Hasbro. Placing these figures onto your phone or tablet camera will scan your character of choice directly into the game, allowing you to select new characters on the fly.
Angry Birds Star Wars 2 will be available on iOS, Android and Windows Phone devices.

Leave a comment

Angry Birds Space for iOS has been updated with a bunch of new levels, planets and other improvements recently. Now it can boast of more than 230 levels, amazing gameplay, birds you've never seen before, superpowers and more.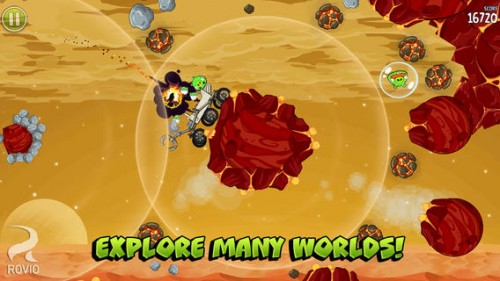 Leave a comment

Rejoice all those, who like playing games on the iPhone or iPad! One of the best racing games ever created - Asphalt 8: Airborne - is available for free this weekend! Don't waste your time and visit the App Store right now.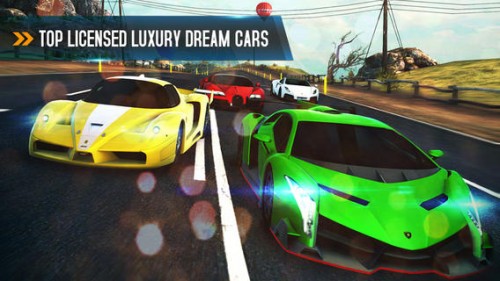 Leave a comment

iPod nano has got a 'Space Gray' color to match the latest iPhone 5s. Does this mean the company from Cupertino will no longer produce new devices in black? Who knows.
Below you may take a look at Ben Pasternak's video showing the slightly redesigned in terms of color Apple's player.
Here's the description from YouTube:
Got my hands on the latest color option when purchasing a iPod Shuffle, iPod Nano, iPod Touch or a iPhone 5S "Space Gray". I give you all a first look at this color on the iPod Nano.
If to speak about me, although the 'Space Gray' iPod nano looks OK, I'd rather buy a black one. And what color would you prefer?

Leave a comment

A few hours ago Apple has opened its site for all those who want to pre-order the iPhone 5c. As you might have already heard, for the American customers the price for the 16GB unlocked version is $549 and for the 32GB version - $649. You can also purchase both models on contract for $99 and $199 respectively.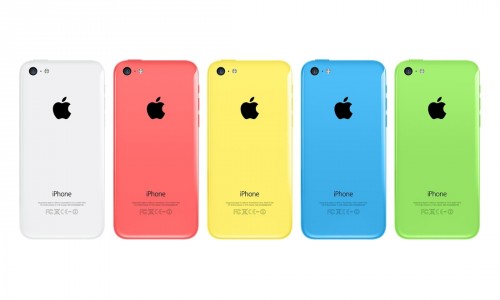 Leave a comment

Famous hacker Planetbeing, member of Evad3rs team, posted an update regarding team's iOS 7 jailbreak progress. They've achieved one important step - unsigned userland code execution. Basically this means that they've got behind Apple's walls of security and now can poke at the kernel. Bugs found in the kernel could be used to create a jailbreak for the new operating system.
Achieved unsigned userland code execution with some of our stuff in reserve. Now we have a good platform for poking the kernel.

Leave a comment

According to the Wall Street Journal, Apple has provided us with some more details on a new fingerprint scanner embedded to the iPhone 5S. As it was stated on the media event last Tuesday, your fingerprints won't be stored by the company from Cupertino or shared with third parties. What Apple says is that the data will be encrypted and secured inside of the iPhone's new A7 processor.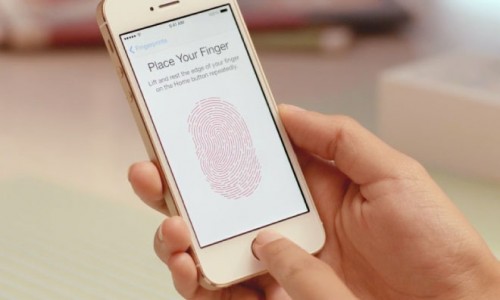 Leave a comment