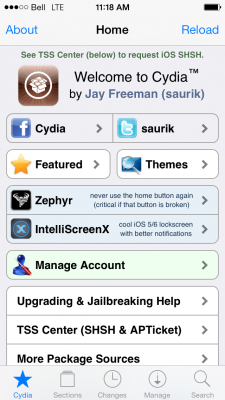 Cydia has received a major redesign and improved compatibility for iOS 7.
The update comes via a new Cydia Installer package available today from the Changes tab in Cydia.
Saurik explains the release:

Leave a comment

Nokia a few days ago released a new ad for its Lumia 2520 tablet. To say it's another video that compares Windows 8 tablet to Apple's iPad is to say nothing. Anyway, you'd better watch the short clip yourself.

Leave a comment

Apple has recently seeded a new iOS 7.1 beta to developers. You already know this, however, there's something you don't. According to the latest news, the company from Cupertino will officially release iOS 7.1 in March.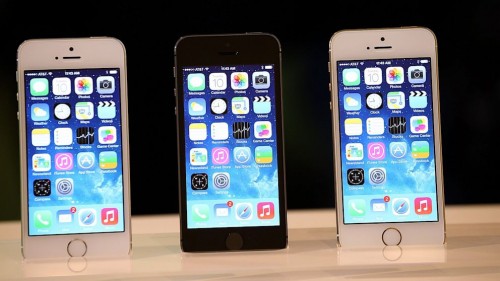 Leave a comment, read comments [1]

A Chinese company reportedly paid evad3rs $1 million to install its third-party mobile application - Taig store. This app replaced Cydia on devices with default language set to Chinese. As to the hackers, they confirmed that they had received a kind of compensation from Taig. Take a look at the open letter posted on evad3rs' official website: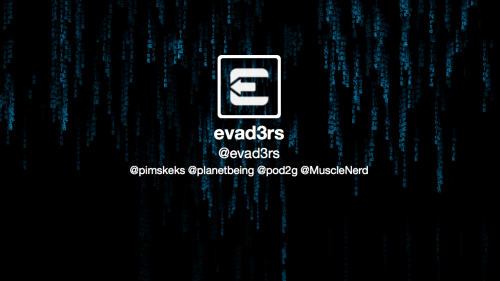 Leave a comment

A gang of thieves smashed the car through Kurfürstendamm Apple Store in Berlin, Germany Monday morning. All they were able to steal, however, was a couple of iPhones, iPads and MacBooks.
This is not the first crime committed by the gang. Earlier this month the same guys broke into another store and made off with €100,000 worth of modern electronics.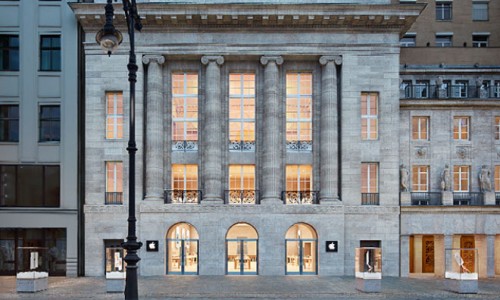 Leave a comment

Apple and China Mobile finally signed a partnership contract. Both companies confirmed the deal on Sunday and that means that iPhone 5s and iPhone 5c will be soon available on Chinese carrier's network. Moreover, there's even the exact date for this to happen - January 17th. Preorders for Apple's new gadgets will start on December 25th.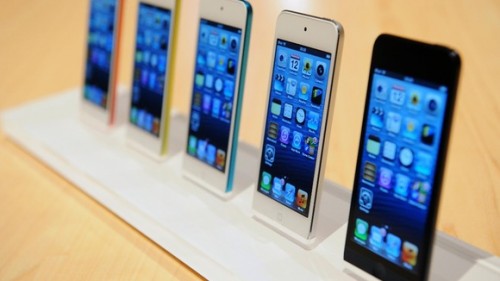 Leave a comment

The company from Cupertino is said to be planning to launch two new devices in 2014: a larger-sized iPhone in May and a 12.9-inch iPad in October. The information about Apple's redesigned products was first published by DigiTimes (via AppleInsider) on Monday.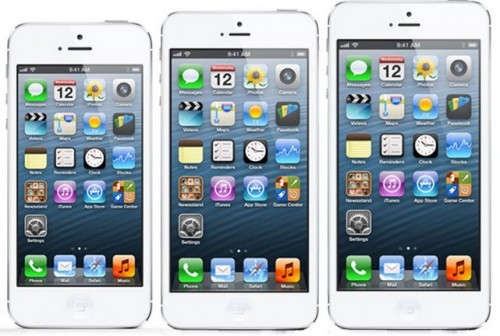 Leave a comment

iH8sn0w and winocm have posted a new video teasing an untethered jailbreak for iOS 6.1.3, 6.1.4, and 6.1.5. The video demonstrates the untethered jailbreak on a n78ap (iPod touch 5) running iOS 6.1.3.

Leave a comment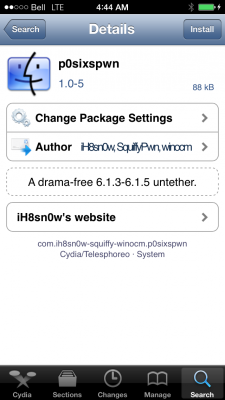 H8sn0w has announced the release of an untether package for the old devices running iOS 6.1.3 - 6.1.5. This includes iPhone 4, iPhone 3GS, and iPod Touch 4G.
With the unexpected release of the evasi0n7 jailbreak, we are finally able to release the 3GS/A4 6.1.3 + 6.1.5 untether Cydia package.

Leave a comment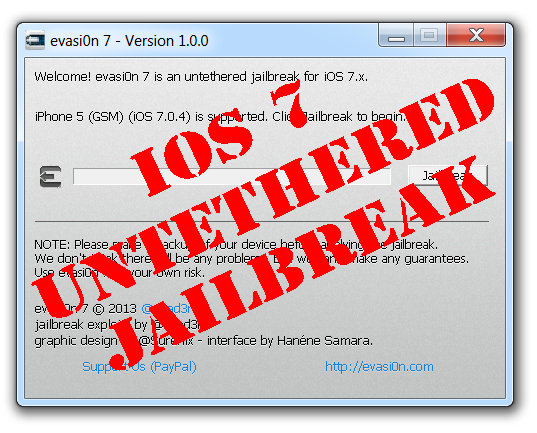 This is step-by-step instructions on how to perform untethered jailbreak of iOS 7.0 - iOS 7.0.6 firmwares using Evasi0n 7 for Windows.
This tutorial works for:
iPhone 4, iPhone 4S, iPhone 5, iPhone 5C, iPhone 5S
iPod Touch 5G
iPad 2, iPad 3, iPad 4, iPad Air, iPad Mini, iPad Mini 2
Supported firmwares:
iOS 7.0, 7.0.1, 7.0.2, 7.0.3, 7.0.4, 7.0.5, 7.0.6, 7.1 beta 1, 7.1 beta 2
This tutorial is for Windows users. Mac OS X tutorial is available here (tutorial is being prepared).

Leave a comment, read comments [78]

Many apps on the App Store have become discounted or even free due to the holidays. End of December seems to be the best time to purchase new software for both iPhone and iPad since one can save a lot of money. Literally. Check out the list of all the worth purchasing apps, created by MacRumors, to make sure I'm not joking. It is available below.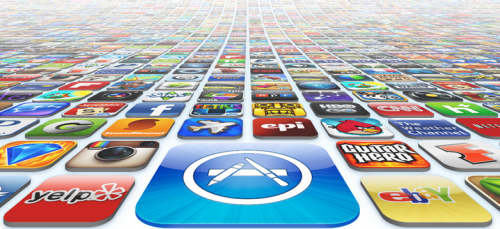 Leave a comment

The company from Cupertino may be forced to change its Lightning connector in order to fit the common standard for battery chargers in Europe. According to the latest rumors, a group of lawmakers is currently thinking about passing a law that will make all of the smartphone manufacturers use the same standard while creating their devices.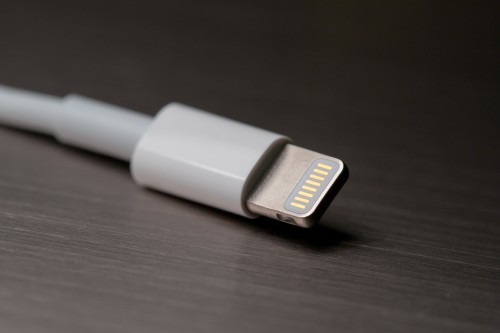 Leave a comment

The company from Cupertino has recently filed a patent for customizable map layers. You may say that various maps developers, like those working for Google, already use layered maps. Nevertheless, according to the patent application entitled "Interactive Map" published by United States Patent and Trademark Office on December 19th, Apple's concept is a bit different from the existing ones.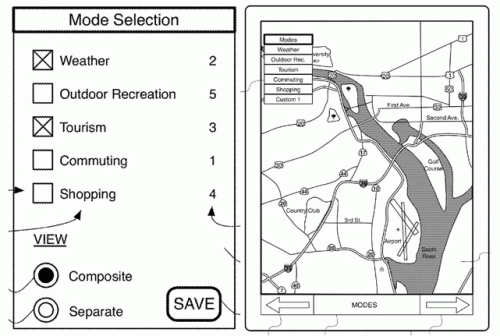 Leave a comment

Good news for all those who have an iPhone, iPad or iPod touch running iOS 7 - all of a sudden, evad3rs released an untethered jailbreak for the seventh version of Apple's mobile operating system. Evasion 7 jailbreak utility was released December 22nd. A kind of a Christmas present from hackers, huh?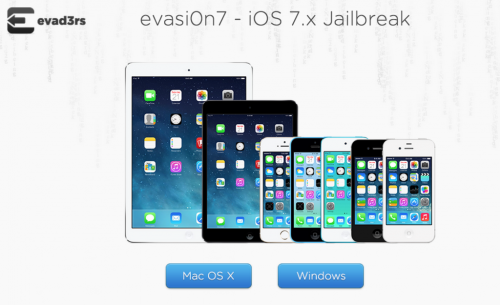 Leave a comment, read comments [11]

Less than a week after OS X Mavericks 10.9.1 became available for download worldwide, the company from Cupertino released OS X Mavericks 10.9.2 beta to developers. The new OS X version includes a number of bugfixes that deal with Mail app. Again.


Leave a comment