Pegatron to Hire 40.000 Workers to Assemble Next-Gen iPhone

According to the latest report from people familiar with the matter, Apple supplier Pegatron has recently begun hiring workers for the assembly of the next-generation iPhone. As noted by DigiTimes reporters, the supplier plans to hire as many as 40.000 employees. They will be engaged in the production of the upcoming iPhone 6s and iPhone 6s Plus, which are expected to be released this September. The work on the smartphones has already begun as several iPhone parts including the logic board with a number of updated chips and the casing of the would-be handset have appeared on the Internet not long ago.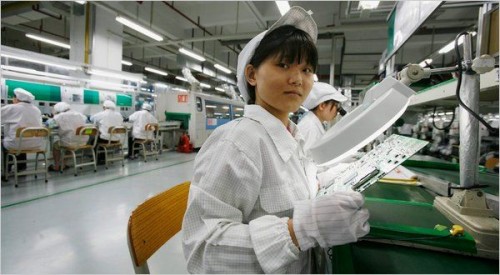 With a little more than two months before its assumed September release, contract manufacturer Pegatron is reportedly in the process of hiring as many as 40,000 workers as it makes preparations to kick off assembly work on Apple's iPhone 6s and iPhone 6s refresh, according to a DigiTimes report this weekend.
As noted in the same report, the shipments of the new smartphone in the third quarter of this year will be equal to 25 million units. In the Christmas quarter, they may reach 50 million units, reliable insiders claim.
[via iDownloadBlog]

Leave a comment