Phil Schiller Defends Pricing On iPad Mini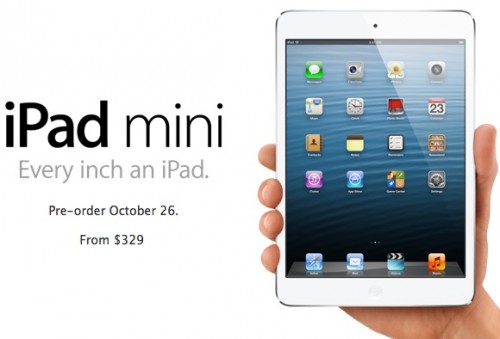 With the iPad mini's pricing starting at $329, some people were disappointed that Apple was unable or unwilling to release the tablet at approximately $249. With rival 7-inch tablets selling at about $199, some observers believe that Apple left too big pricing gap for potential tablet buyers.
However, Reuters reports that Phil Schiller, Apple's VP of global marketing, defends the pricing on the iPad mini based on full-size iPad popularity. He said:
"The iPad is far and away the most successful product in its category. The most affordable product we've made so far was $399 and people were choosing that over those devices.

And now you can get a device that's even more affordable at $329 in this great new form, and I think a lot of customers are going to be very excited about that".
Some of Apple competitors on the tablet market, including Google and Amazon, are offering their tablets almost at cost, opting to make money on advertising, content and other means related to the usage of their devices. However, Apple pursues the opposite strategy gaining the major portion of its profit from the sales of its devices.

Leave a comment