Photos of Assembled 'iPhone 5' Front Panel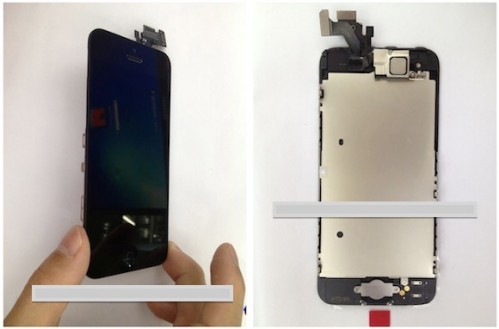 New images thought to be of the front assembly for Apple's next-generation iPhone were found on Sunday by Chinese site Apple.pro and posted to a Photobucket account that previously posted photos of measurements showing that the third-generation iPad would be thicker than the iPad 2, as well as the first leaked photo of the next-generation iPhone front panel in white.
At first glance the images appear to be similar to those of a semi-assembled front panel published earlier this month, however closer inspection reveals more parts are present, including what could be a near field communication chip located next to the unit's front-facing camera. As noted by Japanese Apple blog MacOtakara, the square component covered by EMI shielding is in line with the dimensions of currently available NFC packages like NXP's 5 millimeter-by-5 millimeter solution.
The front of the device appears to be very similar to the iPhone 4S/4 with the exception of a taller screen and slight tweaks in the locations of the camera and sensors, but it is the rear of the device that seems to be different. The next-generation iPhone will reportedly incorporate a two-toned rear/side shell featuring a large metal section in the center paired with two strips of glass or plastic at the top and bottom.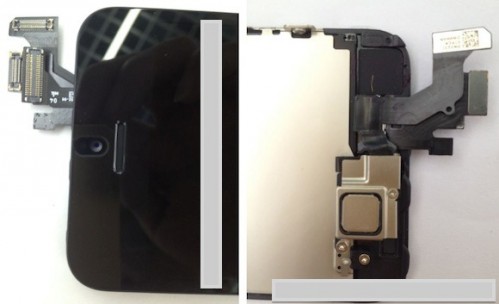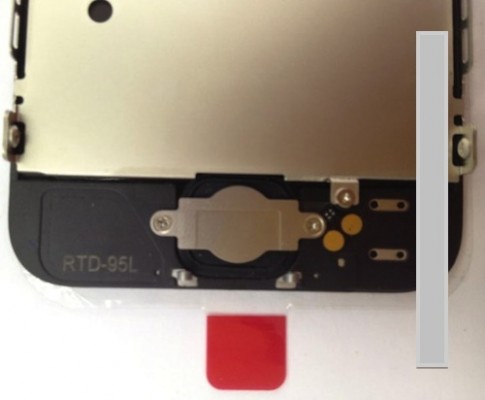 Leave a comment