Piper Jaffray: Apple Will Not Surprise Customers at WWDC2010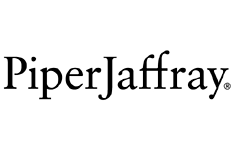 Gene Munster, who is an analyst at Piper Jaffray, told yesterday that Steve Jobs won't allegedly make a surprise with presentation of the next generation iPhone at the WorldWide Developer Conference 2010. Because of numerous prototype leaks everybody expects the iPhone 4G to have thinner design, front-facing camera, improved battery and 5MP rear camera. But Gene claimed people should not expect that a Verizon-compatible model will be presented.
"We believe that it is unlikely that the next generation iPhone will be available at Verizon (or Sprint) at launch; rather, it is more likely that it remains exclusively available at AT&T in the U.S. at launch".
He also said Apple may start selling iPhone 3GS for $99 instead of iPhone 3G and provide a "limited demo" of new version of Mac OS X (10.7), that has all chances to support multi-touch technology as a key feature. But as we wrote before it looks like WWDC2010 will focus mainly on iPhone OS 4.0 so the preview of Mac OS X 10.7 will not allegedly happen.
Gene is assured that the presentation of iPhone 4G will have a positive influence on Apple's stock.
"...the new iPhone will likely drive unit sales beyond Street expectations, providing a positive catalyst for shares of AAPL in the coming months."

Leave a comment