Retail chief Ron Johnson officially leaves Apple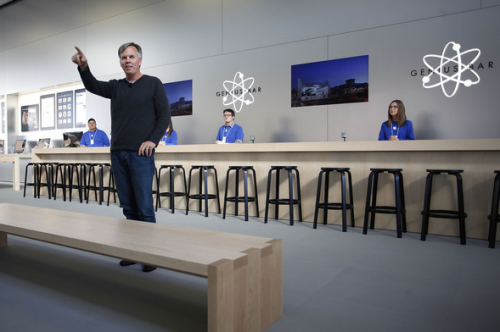 In June, Ron Johnson, Apple's senior vice president of retail, announce his transition to J.C. Penney as CEO of department store chain. Yesterday Apple removed Johnson from the list of senior executives.
After working as a key merchandising executive at Target for 15 years, Johnson was personally lured away by Apple's Steve Jobs in 2000. Having joined Apple, he became responsible for the launch and strong growth of Apple's retail store segment.
The international component of Apple's retail business will be the most crucial element going forward. The company already announced that it intends to open forty new retail stores during fiscal 2012, with 75% of those locations coming outside of the United States.
Johnson also pioneered the successful "Genius Bar" concept that has become a staple of Apple's stores - a concept that Jobs himself was initially against.
Apple has not announced Johnson's successor yet. It is believed that Johnson's position will be taken be the current Apple vice president for retail Jerry McDougal, who served under Johnson for over ten years. But Apple seems to be still looking for the best possible candidate. After Johnson's announcement about his departure, Apple started "actively recruiting" for a new retail chief and in August the company took its search abroad in hopes of finding a replacement.

Leave a comment