Safari Push Notifications - One of the OS X Mavericks New Features

Safari version for OS X Mavericks will get push notifications. Take a look at the email sent to the developers by the company from Cupertino to make sure I'm not telling lies.
OS X Mavericks introduces a powerful new way to keep users engaged with your website. You can now use the Apple Push Notifications Service to send notifications to your website users, right on their Mac desktop — even when Safari isn't running. Safari Push Notifications work just like push notifications for apps. They display your website icon and notification text, which users can click to go right to your website.
To read more about the Safari Push Notifications, visit the Apple's official developer webpage.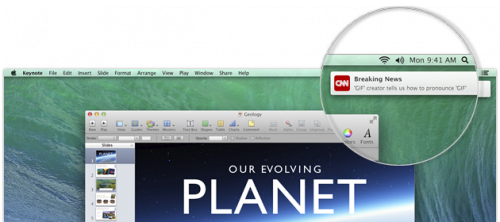 Leave a comment