Samsung to Supply Apple With 9.7-inch and 12.9-inch Displays

Looks like the guys from Cupertino can't or don't want to get rid of the dependence on their main market rival, which is Samsung. According to the latest report from DigiTimes, the South Korean manufacturer will supply Apple with 9.7-inch and 12.9-inch panels for the upcoming iPad models. First shipments will be sent to Apple at the end of this year, so looks like the appropriate deal between tech giants has already been signed.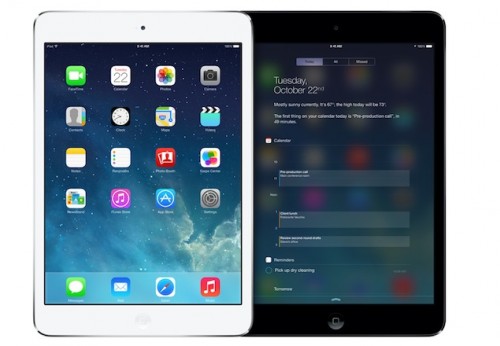 Samsung Display is gearing up to provide Apple with 9.7- and 12.9-inch panels for its new iPad series, according to a report from Korea-based news source inews24.

Samsung will reportedly dedicate most supply from a 5G Plane to Line Switching (PLS) line to Apple and begin making shipments before the end of 2014.
9.7-inch panels will be used to assemble next-generation iPad Air models, while massive 12.9-inch panels will become parts of Apple's yet-to-be-announced giant iPad Pro. It is expected to be officially unveiled in 2015.
[via DigiTimes]

Leave a comment