Sharp Will Share Technology With Foxconn For New iPhone Plant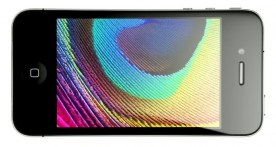 Today Reuters reported, citing Japanese business newspaper Nikkey, that Sharp will provide its technology to Foxconn's parent company Hon Hai for a new plant in Chengdu, China that will produce displays for Apple's devices. The move follows the agreement between Sharp and Foxconn in March that saw Hon Hai investing 844$ million in new Sharp's shares for 11% stake of the company. Reuters said:
"Japan's Sharp Corp will supply technological know-how to Taiwan's Hon Hai Precision Industry Co for a plant in China that will produce panels for Apple Inc's iPhone and other consumer electronics products".
The report doesn't specify what technology Sharp will supply and only said that it is aimed at improving quality management at a new plant in Chengdu. Sharp is said to receive tens of billions of yen through this partnership and today the company announced its plans to buy back 7% Sony Corp's stake in its Sakai plant.
Sharp was rumored to supply panels for the iPad 3 leading up to the launch in March, but it was reported that initial shipments included only Samsung displays as analyst claimed Sharp's IGZO technology could not meet strict Apple's quality standards.

Leave a comment