South Korean Customers Prefer iPad to Samsung Tablets

iPad was reportedly ranked as the best device on South Korean market. According to South Korea's National Customer Satisfaction Index, Apple tablets are more preferred among the customers than the Samsung and LG ones.
The detailed rankings were published by Kim Tae Woo (BetaNews) soon after the official release, made by South Korean Ministry of Knowledge Economy, which runs the whole research program.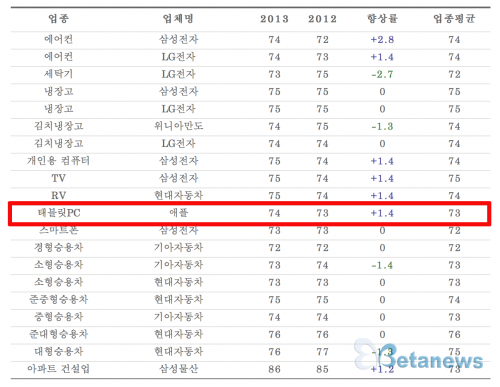 First NCSI's tablet market ratings appeared in 2010 and since that time Apple has been a leader for three years in a row. The position of the Cupertino company improved this year by 1.4 points or about 2 percent.
The report points out that the Korean "domestic tablet market is growing consistently, but it doesn't flourish yet."
The new Apple device – iPad mini – is also mentioned in the report. It is characterized as a "highly popular" product with "a great number of useful and high-quality applications" and "excellent user-friendly touch interface". This all contributes greatly to Apple's high rankings.

Leave a comment