Steve Jobs wanted Apple to reinvent TVs, textbooks and photography
Posted By Svetlana Osipova On November 21, 2011 @ 1:55 pm In All,Official,Other,rumors | No Comments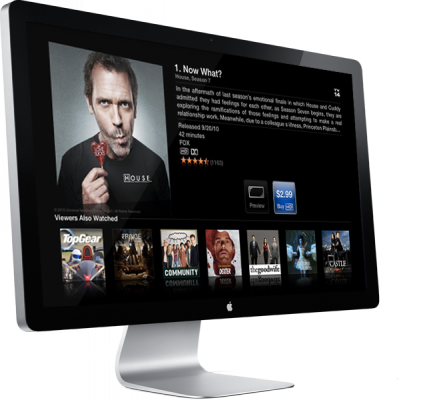 [1]
The famous author of Steve Jobs [2]' authorized biography, Walter Isaacson, has revealed in his recent interview that the passed away Apple [3]'s co-founder had free [4] things he wanted to reinvent: the television, textbooks and photography. The most difficult for him was television with its "complicated remote controls." Isaacson said that Jobs said he felt there was "no reason" for TVs to be so difficult to use and he claimed he had managed to "crack" the secret of a simple HDTV.
That has led to a new speculation and rumors [5] that Apple is planning to release a television set at some point in the near future. The New York Times [6] said last month that Apple is expected to release a TV with Siri voice recognition functionality by the year 2013.
Isaacson also noted that Jobs was interested in changing textbooks and photography. Apple has already started implementation of an iPad in schools to replace standard printed textbooks and offered to use the iPad as a device for taking pictures. Apple believes that digital textbooks are more convenient and the iPad will improve quality of pictures.
---
Article printed from iPhoneRoot.com: http://iphoneroot.com
URL to article: http://iphoneroot.com/steve-jobs-wanted-apple-to-reinvent-tvs-textbooks-and-photography/
URLs in this post:
[1] Image: http://iphoneroot.com/wp-content/uploads/2011/11/apple-tv.png
[2] Steve Jobs: http://iphoneroot.com/tag/steve-jobs/
[3] Apple: http://iphoneroot.com/tag/apple/
[4] free: http://iphoneroot.com/category/free/
[5] rumors: http://iphoneroot.com/category/rumors/
[6] New York Times: http://iphoneroot.com/tag/new-york-times/
Click here to print.