Sumo's Playful Sleeves for iPad are Now Available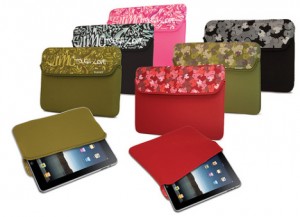 Would you like to get colorful sleeves for your iPad? Many users will be pleased to hear that the company Sumo has already thought about it and developed an unusual design of sleeves for your device from the company Apple.
Mobile Edge has released six new sleeves for iPad by Sumo, which are designed to protect your tablet device from scratches and bumps when you take it with you for work while traveling abroad. These neoprene sleeves are used as a cushion that protects the iPad's display, but they look beautiful and stylish. New sleeves will be available in two models: Camo or Graffiti, and will also be offered in different colors.
These funny sleeves would cost a user $ 19.99 for each, and on its back side you can easily find the service life.

Leave a comment